Canberra sisters Amy Blyton and Lauren Barisic were pregnant at the same time and had their baby boys within eight weeks of each other. When they were ready to return to work full-time, the sisters and their mum came up with an arrangement.
Their mum would take long service leave from her job as a learning support assistant in an early childhood school so that she could look after the boys four days a week. But Blyton and Barisic weren't going to let her do it for free.
"My sister, Mum and I made a payment agreement to match Mum's LSA wage," Blyton explains. "Since the passing of my Dad, Mum is not in the position to be without an income, so paying her to look after the boys was a logical idea."
When the long service leave came to an end, Blyton and Barisic's mum retired from her job so she could keep looking after her grandsons.
Blyton's son has just turned two, and Barisic's son is almost two. The childcare arrangement is still going, and everyone is very happy with it.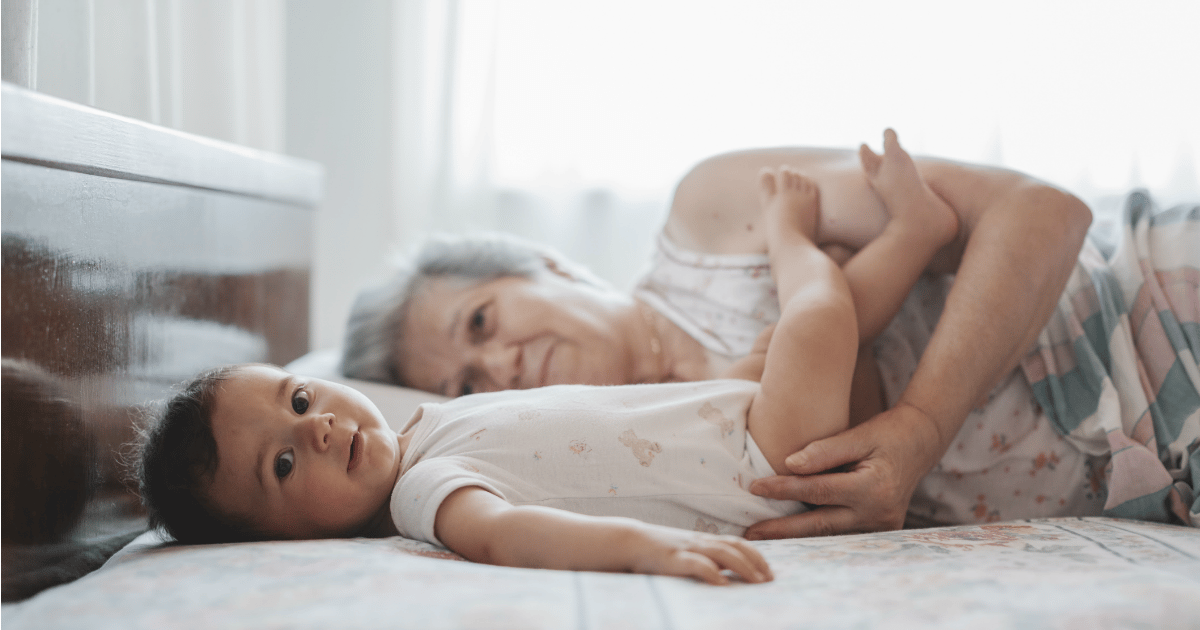 "My mum loves spending time with her grandsons, and my son loves spending his days with his Nannie-Lin," Barisic says. "They do lots of fun things, and she's a big advocate for messy play, which he loves!"
She says paying her mum to look after her son is "the least I can do".
"I would pay a lot more in childcare fees, plus I love knowing that my son is being so well looked after and in a loving and happy environment," she adds.
Australia's working families couldn't get by without grandparent childcare. In fact, grandparents are the most popular providers of childcare in the nation. In 2014, around 837,000 Aussie kids were being looked after by Granny – and, much less often, Grandad.
Yet some people are still shocked at the idea that this might involve money changing hands.
LISTEN:  Holly Wainwright and Andrew Daddo talk all things parenting on This Glorious Mess (post continues after audio...)
When the issue was raised on Canberra radio station Hit 104.7 yesterday, several people rang in, reporting that they paid their parents for childcare, up to $500 a week. But one woman declared she wouldn't give her parents anything. On Facebook, some people said they couldn't afford to pay, while others insisted their mothers did it because they loved it.
While some people might be shocked at the idea of paying parents to look after grandchildren, Barisic believes it's "naïve" to think grandparents don't need an income to survive.
"If my mum could afford not to, she would never expect me to pay her," she explains.
"I think a lot of people see it as a 'privilege' for a grandparent to watch their grandchildren, but really it is a huge help to parents who don't need to find or pay for childcare."
Do you think grandparents should be paid for babysitting their grandchildren?