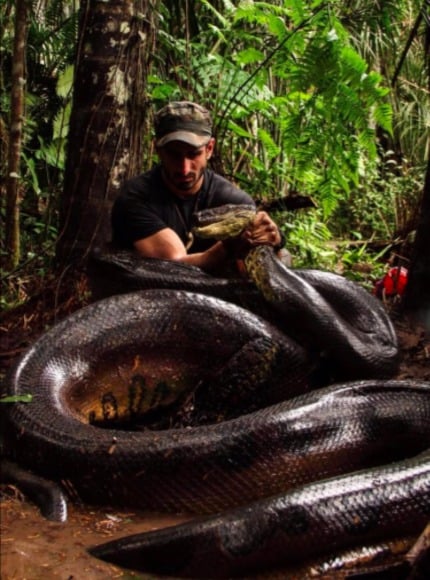 Naturalist and wildlife insane person enthusiast Paul Rosolie wanted to know what it would feel like to be eaten by an anaconda.
Yes, we completely understand. We've thought about this too, Paul.
And our answer was BLOODY NO THANKS.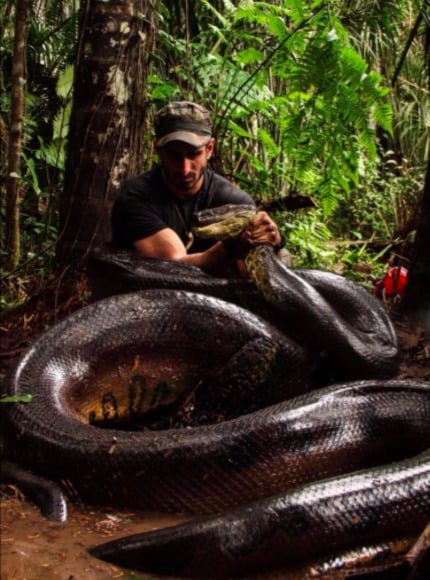 We really did think about this…
Rosolie, a Bear Grylls-wannabe apparently donned a 'crush proof suit' and enticed an anaconda to eat him (yes, that sentence). The result was aired on the Discovery Channel yesterday. And let's just say it was a lot less than promised.
In short, what happened was this: the 27-year-old said the six metre snake (let that sink in) beat the "sh*t out of him" during the stunt. He says he hasn't yet fully recovered.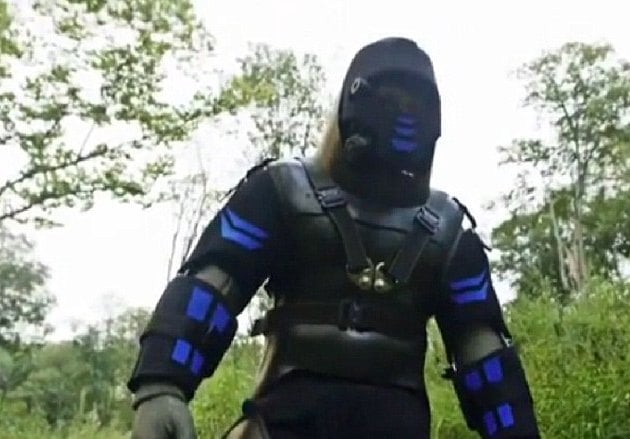 The 'crush-proof' suit.