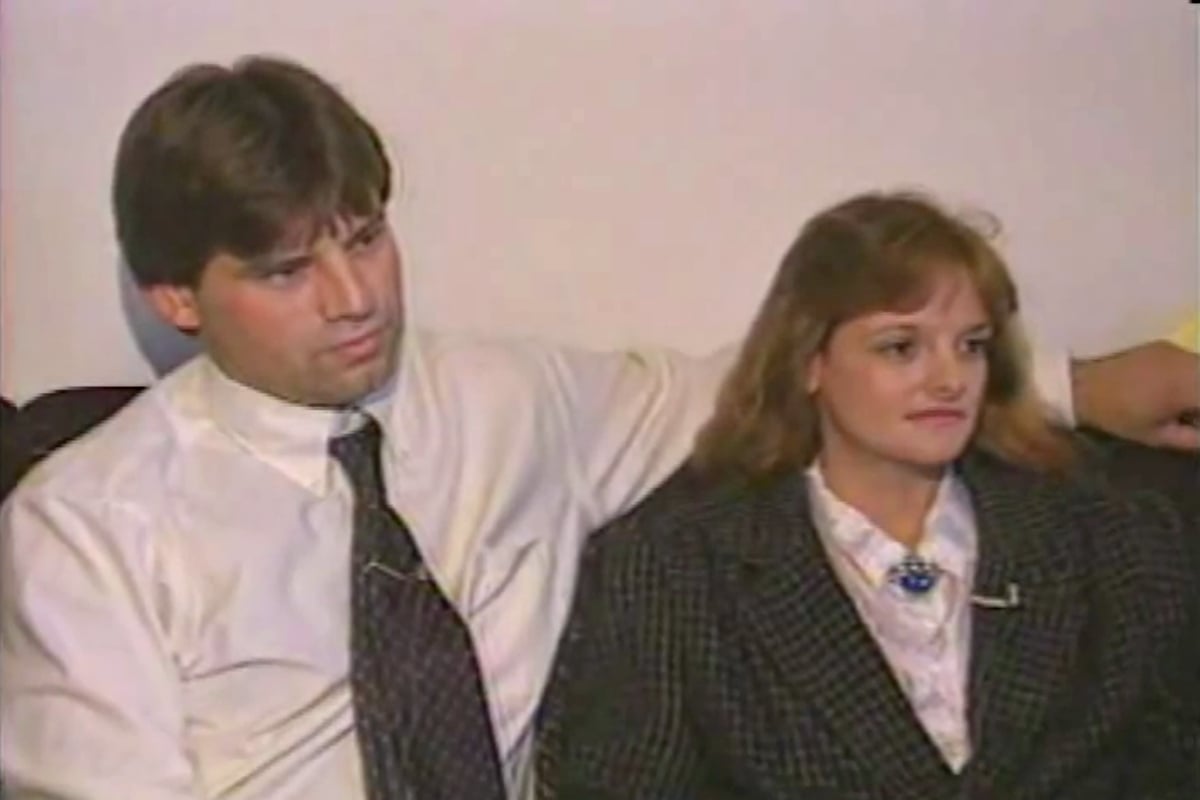 September 5, 1989. Patricia Stallings, 24, was getting out of her car at her home in Arnold, Missouri, when the police officers approached. They told her to stop where she stood, and produced a set of handcuffs.
"You're under arrest for assault."
Patricia's alleged victim was fighting for his life in hospital with a suspected case of poisoning. His name was Ryan. He was just five-months old. He was her son.
After Ryan had fallen ill on July 9 that year, Patricia – Patty as she was known to most – and her husband, David, had rushed the little boy to Cardinal Glennon Children's Hospital. He'd suffered gastric issues since birth, but this was different – he was listless, his breathing was laboured and he was vomiting uncontrollably.
After three days of treatment, Ryan had stabilised. But the diagnosis was devastating. Doctors had found high levels of ethylene glycol in his blood, a compound found in anti-freeze.
"We were split up and talked to by detectives. They immediately started asking me, 'Is there a problem at home? Are you and David fighting?' They were saying that they knew that that baby had been poisoned by either me or my husband," Patty later told Unsolved Mysteries.
"It infuriated me, and I was just… I was devastated. I was blown away… Ryan was my world… He was perfect."