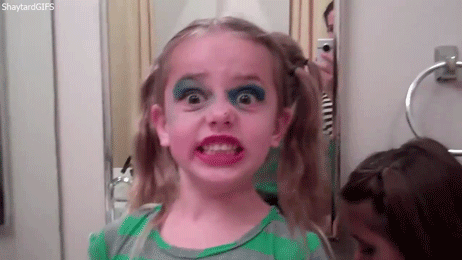 We've all been that girl at 2am in the club bathroom applying bronzer like that shimmer brick is the best thing that's ever been invented, but here's how to reign her in this silly season. Read on for the 7 party makeup mistakes to avoid.
1. Too much glitter.
Sure it's a bit of festive fun to wear shimmer, but if you look like you could've swiped a UHU stick across your face then dipped your entire head into a glitter bath then IT'S TOO MUCH.
2. OD'ing it on the bronzer.
Here's a tip: do not pack bronzer in your clutch. You do NOT need bronzer at 3am. Especially when you're under the influence of seven vodka sodas.