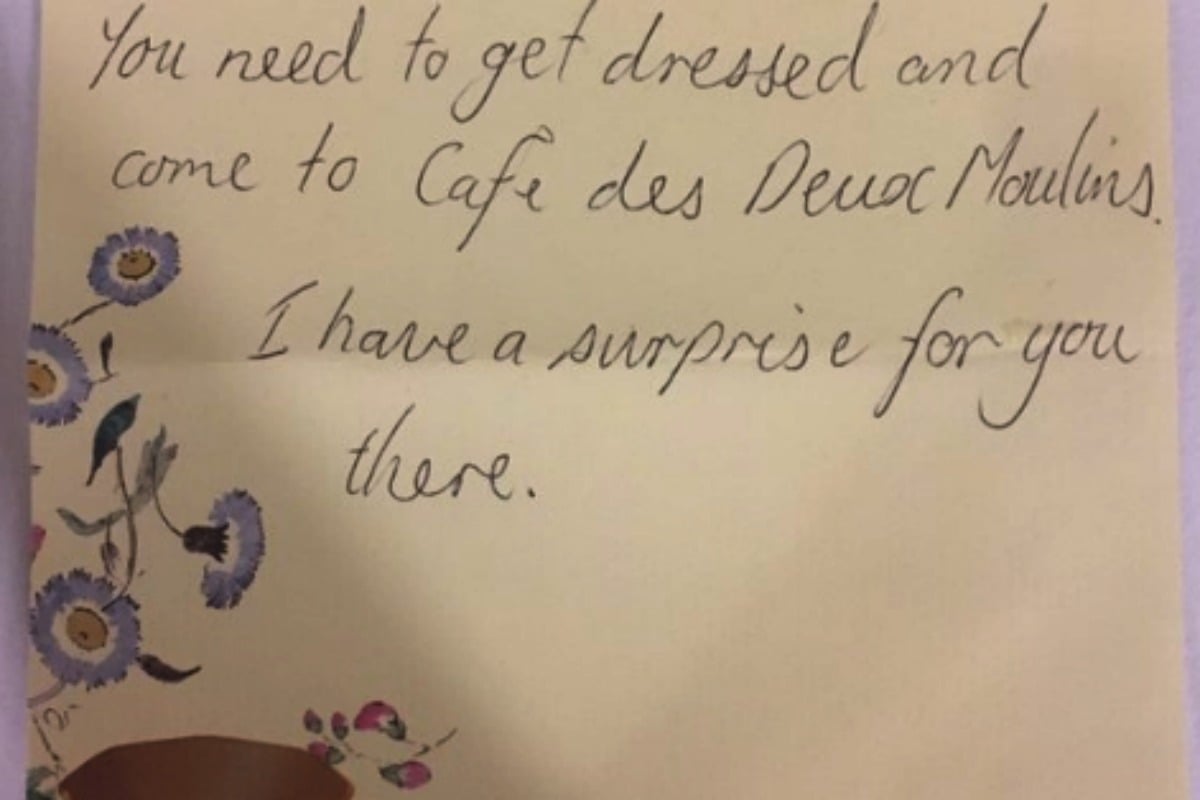 We interrupt your morning smart phone scroll to bring you a love story that'll make you aggressively poke your partner to let them know they're failing, or feel particularly lonely about your single-ness.
It's a tale of how a man named Stephen asked a woman named Georgiana to marry him with the most romantic proposal of all time.
By all accounts, Stephen and Georgiana are regular people just like us. Stephen is Australian and Georgiana is a Brit living in Australia. They drink coffee. They take slightly awkward couple selfies. And when in France, they eat croissants.
But thanks to a Twitter thread that's been shared over 33,000 times at the time of publishing, the ridiculously romantic story of how they got engaged will be forever immortalised on the internet.
On Tuesday, Georgiana posted a Twitter thread titled 'Paris, a thread'. What followed was an account of how Stephen proposed to her while they were on holiday with a scavenger hunt through the streets of Paris.
It's text-book romantic – the kind of endeavour that involved sitting down with a ballpoint pen and paper and writing many notes with Stephen's own hands. Keep scrolling for the full play-by-play of how this epic proposal went down.
1. Stephen said he's going out for coffee. He did not go out for coffee.
Paris, a thread. Stephen went out for coffee but left me this note pic.twitter.com/DhpQ4985wg

— George. (@GingerGeorgiana) January 8, 2019
2. As instructed by a handwritten note on floral stationary, Georgiana went to a cafe where a stranger was waiting for her with another note and a cooked breakfast.