It's a saying as synonymous with Australia as "chuck another shrimp on the barbie" or "she'll be right, mate".
But when Paris Jackson – who was visiting a wildlife sanctuary on Hamilton Island after attending the Melbourne Cup earlier this week – captioned a snap on her Instagram story with "a dingo ate my baby", she more than likely had no idea that the saying was linked to one of Australia's most tragic stories.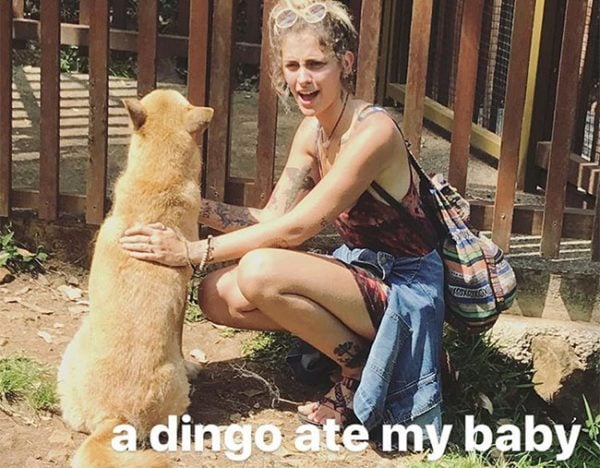 The line is from 1988 film Evil Angels, which starred Meryl Streep and was based on the chilling true story of nine-week-old Azaria Chamberlain, who disappeared from a campground near Uluru in August 1980.
Azaria's mother, Lindy, was tried for her daughter's murder and sentenced to life in prison, despite maintaining her infant daughter had been taken by a dingo.