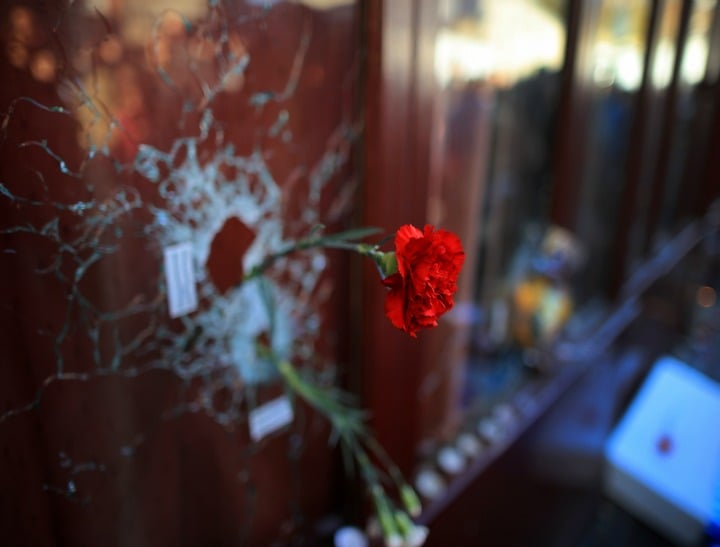 We've rounded up all the latest stories from Australia and around the world – so you don't have to go searching.
1. Paris attacks: Police man hunt under way for one of the eight terrorists.
Three days after a series of horrific attacks in Paris that left 129 killed and 352 people injured the hunt for those responsible has reportedly centered around three French brothers based in Belgium.
It is now believed there were eight people involved in the attacks and that one might still be on the loose.
Last night the first image of one of the attackers has emerged, Serbian newspaper Blic shared a passport photo of 25-year-old Ahmed Almuhamed.
Almuhamed was one of 70 refugees who came into Europe through the Greek island of Leros on a small boat from Turkey.
The passport was found at the scene and investigators are working to verify its authenticity.
An international arrest warrant has been now been released for  a second man, Salah Abdeslam, 26, thought to have been involved in the Paris attacks who escaped.
French police have released a photo of him:
The man is thought to be one of three brothers involved in the killings in central Paris.
Le Monde reports that the names of two of the three brothers who were among the attackers were found on the rental contracts for two cars used by the gunmen – a grey "Polo" found near the Bataclan concert hall where 89 people died and a black "Seat" used in gun attacks on at least two restaurants.
Several Kalashnikovs have been found by police in the "Seat".
The car was found in the eastern Paris suburb of Montreuil on Sunday, suggesting some of the attackers got away from that location.
Police named a second attacker as French citizen Ismael Omar Mostefai, 29, who was apparently known to security services.
Authorities had initially said there were eight attackers, but on Saturday said that only seven attackers had died — six by blowing themselves up and one in a shootout with the police. The Daily Mail reports that survivors of the Bataclan concert hall have claimed that one of the four shooters was a woman.
13 people have been detained so far  in connection with the attacks – six in France, who are understood to be relatives of suspect Mostefai and seven in Belgium.
The investigation leaves fundamental questions to be answered – how the terrorists, who acted in three synchronized teams, managed to pull off the deadliest terrorist attack in Western Europe since 2004. Also how they received direction from Islamic State leaders in Iraq and Syria – with thought this morning they may have communicated via encrypted messages online.
Also on the Paris attacks:
 In a message on one of its websites the Islamic State terrorist group claimed to have carried out the attacks. It said "eight brothers wearing explosive belts and carrying assault rifles" conducted a "blessed attack on… Crusader France".
President Hollande declared three days of national mourning today and promised "merciless" retribution against the Islamic State. This is an act of war committed by a terrorist army, Daesh, a jihadi army," Mr Hollande said from the Elysée Palace. "This was a prepared act of war, organised and planned abroad and with accomplices inside the country which the investigation will enable us to establish." He added: "France will be merciless… inside and outside the country."
Two of the attackers behind Friday's assault on Paris were French nationals who had been in living in , Brussels. Belgium's Prime Minister Charles Michel has said that Belgium needed to do more to crack down on radicalisation ."I do not want any preachers of hatred on Belgian soil! There is no place for them in Belgium," Mr Michel wrote on Twitter.
Panic has broken out at a memorial service at Place de la Republique in central Paris late on Sunday night, local time, when a loud bang was heard. Hundreds of people began running and screaming when the noise rang out however  local reports suggested that it was a false alarm.
Australia's parliament house is the latest building to be lit up in the French colours as a show of solidarity with the French people.
Australia could increase it's involvement in fight against IS.
Prime Minister Malcolm Turnbull, speaking from the G20 summit in Turkey has said it is possible Australia will ramp up its involvement in the fight against Islamic State militants in Syria. "Australia is making a very significant contribution and has done for some time and will consider what future contributions and what the shape of it will be in the light of those discussions" he said.
A 19-year old Tasmania student Emma Parkinson, who was shot in the hip while waiting in line to enter the Bataclan theatre is in a stable condition in hospital following surgery. 19-year old Emma Parkinson, from Hobart, is expected to make a full physical recovery. Stephen Brady, the Australian Ambassador to France has told media that he saw Emma Parkinson and she is doing well. "I was very impressed by how composed she was."
The BBC reports that the most-viewed article on the BBC News site today is a six-month old story about an attack on a university in Garissa, Kenya.    The Garissa story – reporting on details of a massacre of 147 people by the Somalian Islamic State affiliate al-Shabab, has been widely shared over the past 24 hours by people who say it received far less coverage at the time than the attacks in Paris have this weekend.  The article was shared on the Occupy Wall St Facebook page and on Reddit, and left many online confused about whether it was a current event.
2. 16-year old boy dies after being stabbed on Gold Coast.
A 16-year-old boy has died after being stabbed and desperately trying to seek help from residents of a street in Bundall on Queensland's Gold Coast on Saturday night.
Michael Brack tried to seek help knocking on Allawah Street home in Bundall after he was dropped off near the murder scene in a white 2004 Holden Commodore police believe.
One neighbour told The Courier Mail:  "We heard a big bang and came out and he was lying there convulsing,''
"I'm a lifesaver and instincts just kicked in but there was nothing we could do for him. It's just tragic, man – he was only 16.''
Superintendent Dave Hutchinson said police did not believe it was a random attack.  "We've made some inquiries throughout the night and we're currently speaking with a number of people, a number of witnesses who are assisting us," he said.
"We believe the stabbing occurred on the street and he's then gone to a number of houses seeking assistance."
Anyone with information is urged to call CrimeStoppers on 1800 333 000.
3. Accused killer father case back in court.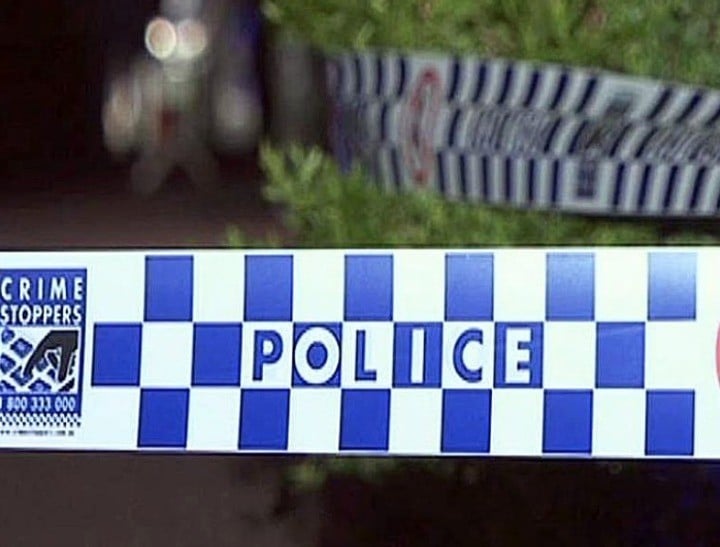 A QLD father accused of murdering his six-year-old daughter and trying to kill her older sister will have his case back in court today.
The man, who cannot be named, is charged with one count of murder and one count of attempted murder and has been held in a psychiatric facility.
His six-year old daughter was found dead in her bedroom at the family home in Kedron on September 7.
The case is due to be mentioned in the Brisbane Magistrates Court today.
4. Lebanon arrests nine over Beirut bombings.
The Lebanese the interior minister has announced that Lebanese security forces have arrested nine people, most of them Syrian nationals, over last week's twin bombings in Beirut that killed 44 people
"Until now the detained include seven Syrians and two Lebanese, one of them a (would-be) suicide bomber and the other a trafficker who smuggled them across the border from Syria," Interior Minister Nuhad Mashnuq said in a televised press conference.
There has been criticism on social media that the world has paid much more attention to the Paris bombings than the ones in Beirut.
The New York Times reports that one man, a Lebanese doctor wrote on his blog: "When my people died, no country bothered to light up its landmarks in the colors of their flag," Elie Fares, wrote . "When my people died, they did not send the world into mourning. Their death was but an irrelevant fleck along the international news cycle, something that happens in THOSE parts of the world."
5. Half a million dollar bill for the latest Royal Visit.
Yesterday Prince Charles and Camilla flew out of Australia after a five-day tour that took them to Adelaide, the Barossa Valley, Canberra, Sydney, Perth and Albany.
Fairfax Media reports that the tour will be billed to the Australian taxpayer for a hefty half a million dollars.
The Department of Prime Minister and Cabinet told Fairfax Media it is covering the costs of the trip.
"The total cost of the visit is not yet known but it is expected that it will be consistent with past visits," a spokesperson said.
The royal couple's last visit in November 2012 lasting six days cost $437,057.
$257,000 for transport, $85,000 for meals, accommodation and incidentals, $66,500 for media work, $5500 for hospitality and events and $23,000 in so-called miscellaneous costs.
A 10-day visit by the Duke and Duchess of Cambridge and Prince George cost $474,000.
6. Eating disorder expert says that "boys toys" can lead to an unhealthy body image.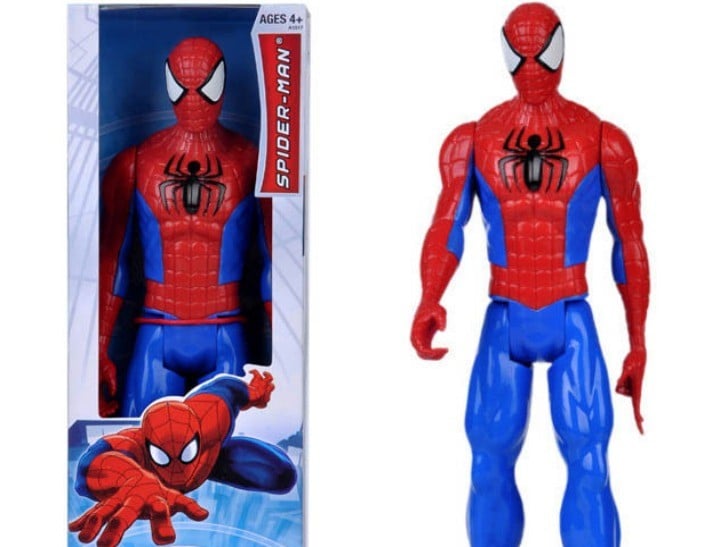 With 333,365 men in the country suffering from an eating disorder a leading expert in the field has warned that just as Barbie's unrealistic body can have an negative affect on girls body image boys' toys can have a similar effect.
CEO of the Butterfly Foundation Christine Morgan has told News Limited "The current trend highlighting muscular body shape and smaller waistlines on boys' superhero dolls and toys, is not a helpful practice. This only reinforces the importance that society puts on young boys to look a particular body shape and size which in reality is wrong and in many cases, unhealthy,"
Scott Griffiths, researcher at the University of Sydney into male eating disorders said he found movies like Captain America concerning.
"It gives the idea that something like steroids can instantly make life better," Mr Griffiths said. "Take a look at Spiderman over the years, he use to be a pretty wimpy guy now he's athletic, low body fat and has muscles," he said.
Do you have a story to share with Mamamia? Email us [email protected]
[post_snippet id=324408]