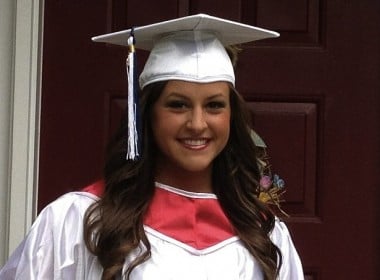 In news that you should keep away from your teenage children lest they get ideas, another US woman has sued her parents to force them to pay her university fees.
And this time, the daughter has won.
Despite the fact that 21-year-old Caitlyn Ricci hasn't lived with or spoken to her parents for two years they have been ordered to pay the US equivalent of $18,300 for her tuition.
Parents Maura McGarvey and Michael Ricci seem quite miffed.
"She comes from two loving families and she was given what she wanted when she was growing up," Mr Ricci told Philadelphia's 6ABC.com.
"Did I ever expect my daughter to sue me? No, of course not. It's heartbreaking," said Ms McGarvey.