Parents Julia and Peter Roberts have spoken of their devastation at losing their two young sons in separate accidents just weeks apart.
Their two-year-old son William Gage Roberts wandered off six weeks ago when the family were working in their yard.
Julia went looking for her young son, but started to panic when she couldn't find him.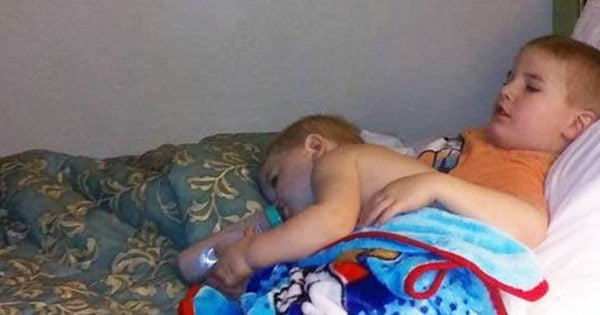 "That's when I called the police," she told Inside Edition.
Police searched the property for the next 12 hours, before they discovered William had drowned. His body was found face down in a creek behind the family's home.
Then, last week, the couple's six-year-old son, William's older brother, was killed in a car accident.
Peter was driving his son to school when he veered into a ditch, overcompensated and swerved into oncoming traffic on a two-lane highway.