For most of my life I've called my parents by their first names – Carmel and Garry.
Admittedly, I started doing it when I was in my tween years, thinking it was a really clever, smart ass thing to do.
It was one of the ways I tried to push the boundaries, and honestly – it backfired. My parents didn't care if I called them by their first names.
You might think my parent's disinterest would be enough for me to start calling them mum and dad again, but I've stuck with Carmel and Garry to this day.
Truthfully, I think it was around this time when I started to see my parents as humans – as individuals who had their own lives going on outside of parenting me. I was beginning to get to know the real people behind their parenting masks.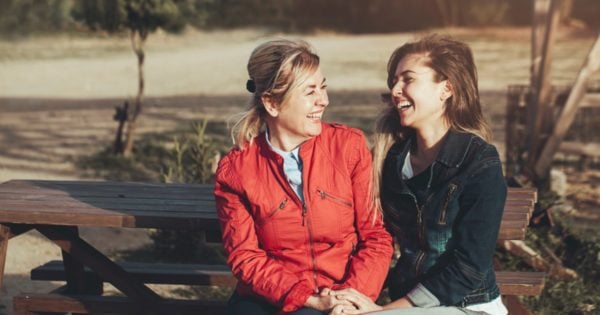 Of course, between the ages of 13 to about 17, I mostly hated those people. Because - you know - they were trying to ruin my life by feeding me, putting a roof over my head and trying to teach me stuff about life.