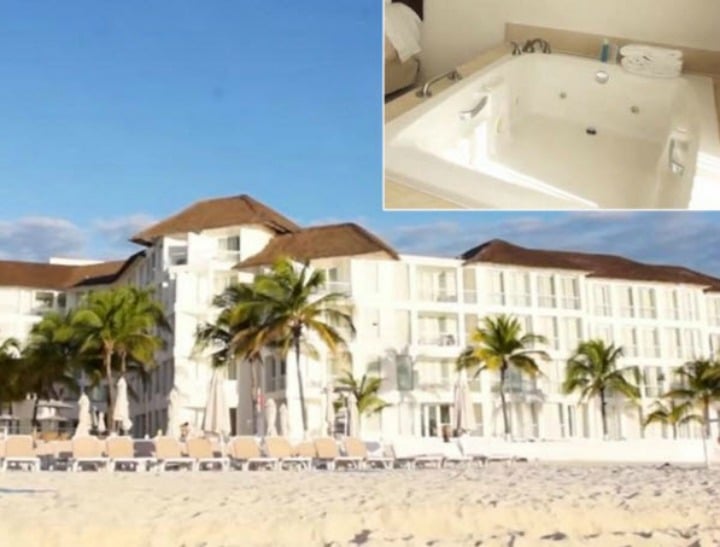 A bride-to-be's wedding week was tragically marred by the sudden death of both her parents two days before the planned nuptials.
The 35-year-old discovered the bodies of both her parents, 67-year-old Charles Mackenzie and 63-year-old Dorothy Mackenzie, in a spa at a hotel in Playa del Carmen on Tuesday morning.
It is believed the Canadian couple – who had travelled to Mexico to celebrate their daughter's destination wedding on Thursday – died while in the bathtub together.
Authorities say Mr Mackenzie suffered a heart attack and the weight of his body drowned Mrs Mckenzie, who reportedly died from asphyxiation by submersion moments after her husband.
It's not known whether the wedding went ahead.
Couple die during hot tub romp days before their daughter's wedding https://t.co/2WWJrQ9B2K pic.twitter.com/3fpyjoGuV3

— The Sun (@TheSun) November 12, 2015
Mr Mackenzie's brother-in-law, Douglas Hastings, said family members in Mexico were busy dealing with the unexpected deaths.
"I know that they're more concerned about the remains and cremation and things like that. I don't really know about the wedding," he told Canadian publication The Star.
A spokesman for the Playacar Palace hotel dismissed reports that the couple were electrocuted by the hot tub in their room.
"The room was perfectly fine. All the equipment was working perfectly," David Rubeo told the Canadian Press.
"What the family mentioned was a heart attack."
He said family of the couple were "very calm" and "in the best way they can be".