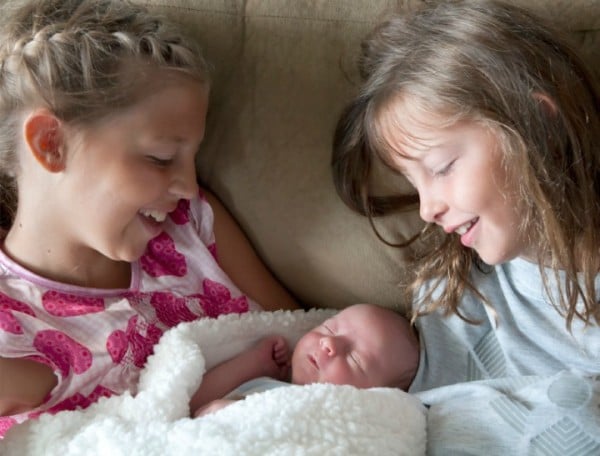 Do you remember the birth of your first child? Of course you do. Every tiny detail. From the moment you felt your first contraction to the first time you laid eyes on your precious baby.
What about the birth of your second or third? Do you remember that in quite as much detail? Or do you, like me, remember more about worrying where your eldest was and how he was coping than how long you had between contractions?
Do you, like me, remember being more concerned about whether you had washed his favourite Thomas the Tank Engine top to wear while you were in hospital, rather than focusing on whether you'd bought enough baby clothes for the newborn?
Did you, like me at times, even forget you were pregnant as you were just so caught up in the day-to-day toddler chaos? It's not that you aren't as excited about the second, or third, (or, gulp, fourth baby.) It's just that you have a lot more on your mind. Right?