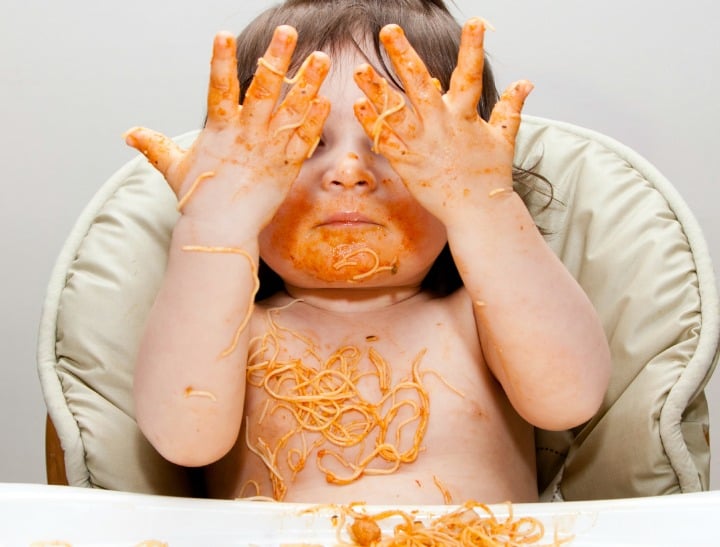 Today, a parenting column got me down. And then I remembered – I don't care.
Chocolate. Mud. Snot.
Tomato sauce. Paint. Blood.
Ice-cream. Fruit juice. Urine.
On occasion, my children have been known to appear in public splattered with any, possibly all, of these substances.
In my experience, little children are grubby, dirty, messy little people.
Show me a spotless child, with tidy hair and well-pressed clothes, and I'll show you a kid who is not having any fun.
Case in point: North West at a fashion show.
At least, that was the justification running through my head when I read this today:
That was the headline on a post on a parenting site that nosied its way into my newsfeed this morning.
Yes, I'm a masochist, so I clicked. And…