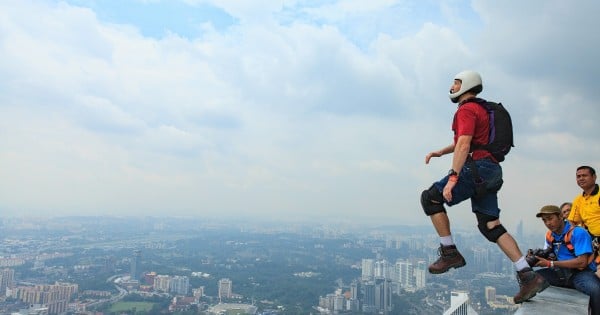 Parenting is the ultimate daredevil activity, says arts education expert Judith McLean.
"When you think about the word daredevil, the combination of the words actually mean someone who knows the risks but does it anyway and I guess parenting is a lot like that," says Professor McLean.
The professor's list of risks include a lack of sleep for years, incessant worry if the child is in trouble or in pain and the financial costs of children.
"Parenting is the ultimate daredevil activity. You know all of the minuses about children and then you go and do it because procreation is inherently human," said the professor.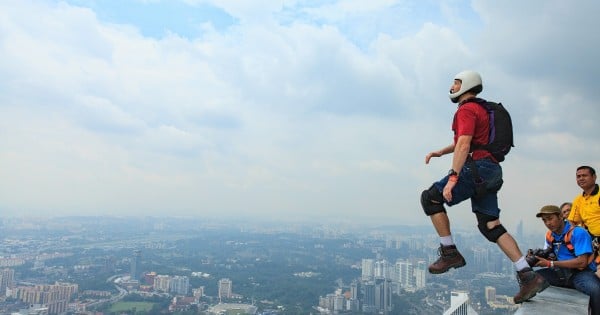 A base jumper leaps off Kuala Lumpur Tower. Image via iSTock.
Brain development is a 50/50 deal.
The QUT Chair of Arts Education and QPAC Scholar in Residence has been focusing her work on the "brave" act of raising a child and believes that parents have a huge impact on their child's development.
"The most daredevil thing I think we do - that we're not even aware of -  is that when we bring a child into the world we are responsible for shaping that human being and that brain is our co-creation and that just blows people away," she said.
A parent are responsible for half of their child's brain development, says the professor, or say 25 per cent if sharing the parenting equally with a partner.