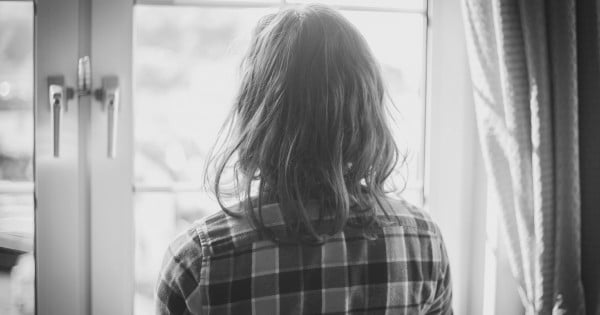 This story was originally published on Role Reboot and was republished with full permission.
Learning to eat was not about his health, it was about him meeting social norms. It was about me getting the approval of my peers. And in the end, my partner and I were not willing to risk inflicting emotional damage just to gain conformity.

I was recently in the grocery store with my son Bobby. A true charmer, I was not surprised when a bakery employee peered over her counter and offered him a cookie. He ignored her and I politely declined on his behalf.
"Oh," said the clerk, pointedly looking up and down my body. I knew what she was thinking—what a hypocrite this fat mama is for denying her son a treat.
I didn't explain. The truth is my son eats from a feeding tube that goes directly into his stomach. A variety of medical and developmental issues prevented him from ever learning to safely swallow food.
His journey to this point has been filled with harrowing medical interventions and frustrating developmental challenges. He is healthy now, in no small part thanks to the consistently ideal nutrition he gets from the medical formula he eats.
My role in his journey has been to make the best decisions for him that I can, blocking out a lot of the noise society feeds us about eating. And my goal has always been to prevent my own unhealthy relationship with food from negatively impacting him.
He received his first feeding tube at one month old. He was in congestive heart failure, breathing upward of 80 times a minute. He could not safely suck and swallow that way. I initially worried that Bobby would not bond with us if we didn't feed him ourselves but that concern was misplaced.
My partner and I still held him constantly, both during tube feeds and in between meals. We talked to him, gave him baths, changed his diapers. One of us constantly stayed at his bedside through weeks-long hospital stays.
We bonded. The idea of bonding being tied to breastfeeding or, supposedly less desirably, bottle feeding didn't play out for us. We kept him safe. He knew we were his people. This was a huge lesson that I clung to in the years that would follow—food is not love. Security and positive attention are love.
Watch women admit to the first time they felt like a terrible mother. (Post continues after video.)