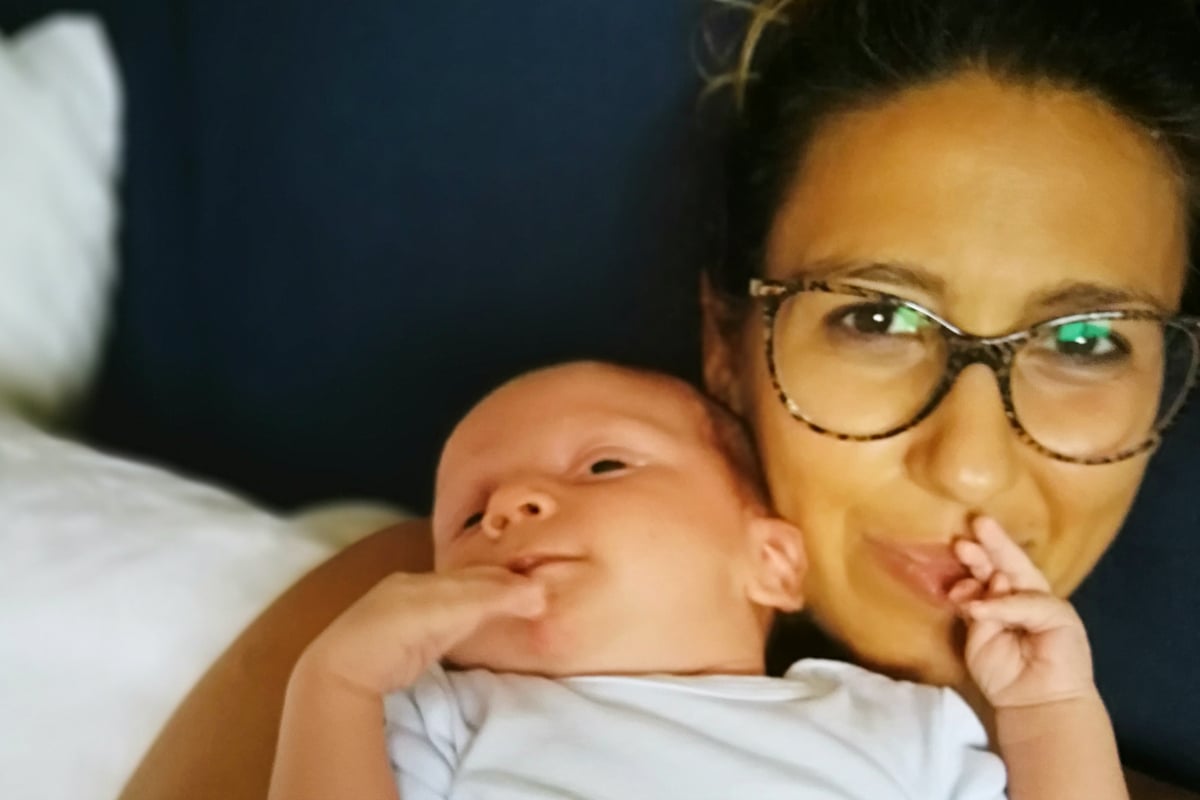 So, you've made it past the birth, the first month, and now, the first three months. Doesn't time fly?
But let's be real. There are many times when it feels like you're the only person in the world to have a baby.
Like when you're operating on no sleep, but you're so overwhelmed with love for this little human, you push through.
There's so much to learn and discover in this special and crazy time.
Those first few months, for me.
I spent my pregnancy taking it one day at a time, nibbling dry biscuits like a woman possessed. Towards the end of it, I thought a little about the birth. But, as for what would come next? I naively believed ignorance was bliss.
And, in a way it was. But it was also a serious reality check once my gorgeous bundle was placed on my chest. Whoa, here we go!
What surprised me most about those early months with my little person was:
– I became 'that' mother, obsessed with sleep. I wrote a note for visitors and delivery people – Baby sleeping, please knock quietly – and enforced it like a mama bear on a mission.
– I went and got coffee not just for the caffeine, but for the adult conversation I craved.
– I developed a superpower – the ability to stay completely still with a sleeping baby on my chest, even when busting for the loo.
– Our ability to cry in sync during witching 'hour', I mean witching 'three hours'.
– The way I could lay as if time had stood still on my son's bedroom floor to watch him sleep. I didn't know my heart could feel this full.
Those first few months, for other parents.
It's clear the Mamamia parent community remember these early months oh-so-well too. A recent invitation to share a story in our private Mamamia Parents Facebook group quickly became a hive of activity and reminiscence.
From 'that' distinctive cord smell, to breastfeeding challenges and overwhelming love, no topic was off-limits.
The first few weeks brought a whole lot of adjustment.
For Rachel, "every single day was different. It can feel impossible to understand your baby. As soon as you feel like something works, it changes after a few days."
The opposite felt true for Sean. "I was shocked at how monotonous it all was. I knew it would be hard and beautiful, but it's just so darn repetitive. Schedule, order, consistency, and routine. The same thing, each day. Day after day." In any case, as Hannah recalls, "caring for a baby totally and utterly consumes you in those early weeks".