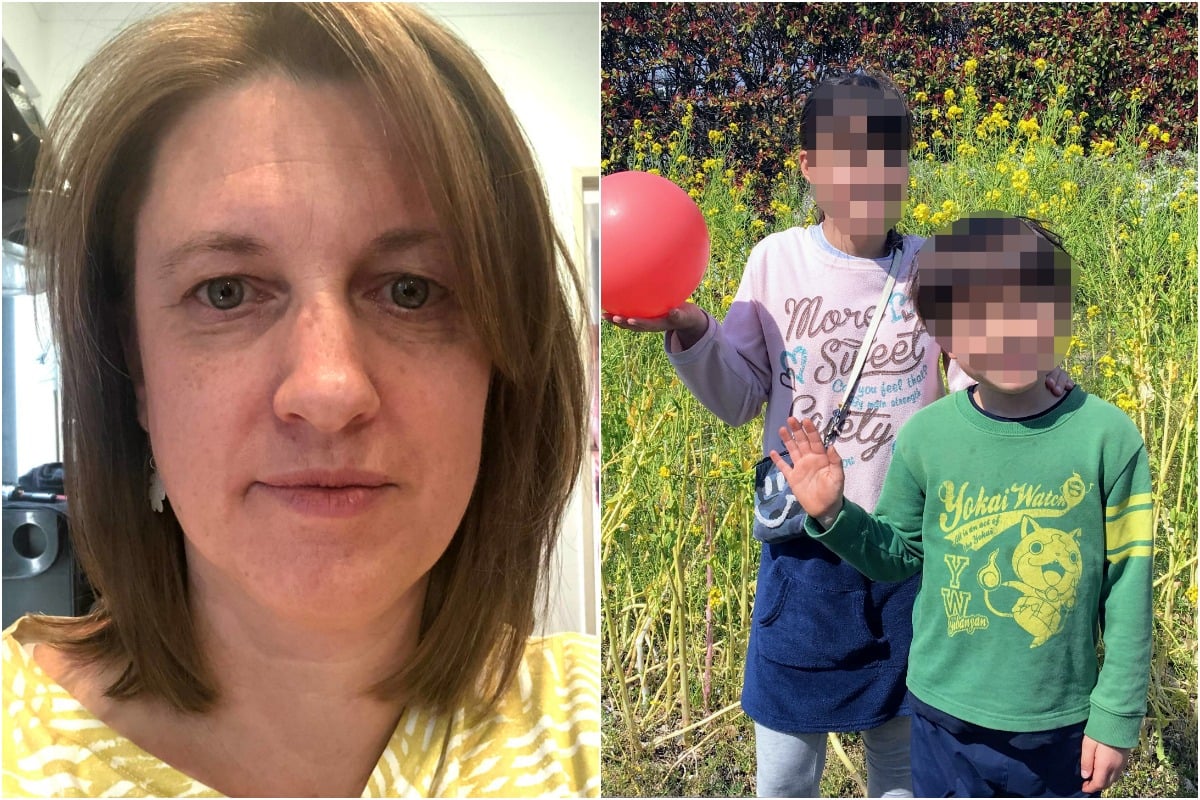 This article originally appeared in Gemma Bath's weekly news deep dive email. You can subscribe right here.
Slowly as the weeks turned into months, Catherine Henderson's family started to shut her out.
"My husband didn't allow me to eat dinner with the family anymore. I wasn't allowed to enter the children's room. My presence wasn't acknowledged by my husband or our children… when they did speak to me they were rude and dismissive as my husband rewarded them for this type of behaviour.
"I was portrayed as both irrelevant and annoying; I often felt like a ghost in my own home," the 49-year-old described at a press conference in Japan in February.
WATCH: Catherine talks about her family during a press conference. Post continues after video.
Catherine's kids are just two of an estimated 150,000 children in Japan who lose access to one of their parents every year, due to the country's sole custody system.
The Australian woman's now 11 and 15-year-old were abducted by their Japanese father in 2019 and now, because of the way family law works in the country, she has effectively been shut out of their lives.
"April will be one year since the kids were taken," Catherine told Mamamia.
"My biggest feeling is… sorry guys I can't stop you from being in this situation. I worry about, long term, how it's going to impact their lives and how it will impact their relationships with people in the future. I feel like I should have been able to stop it."