It was June this year and Sam Bulmer was packing up in her Queensland home when she felt a shooting pain in her stomach and her leg went numb.
She was 37-weeks pregnant and rushed to the hospital.
"Every single nerve in my body was electrocuted, like hot fireworks going off inside me," she told Channel Nine's A Current Affair on Monday night's episode.
Scans showed Bulmer had an arteriovenous malformation (AVM) – or a bundle of abnormal veins – wrapped around her spinal chord.
The uterus had been applying pressure to the AVM, causing it to rupture and bleed into her spine, rendering the new mum paralysed.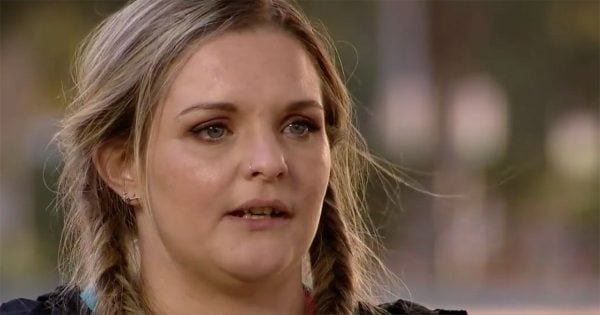 "You're just thinking, this can't be permanent," she said. "The worst sentence was: 'you're never going to walk again and we need to deliver your baby as soon as possible'."
Though her daughter River was delivered successfully, Bulmer has been left with no movement except for in her arms and a "few abs".
As well as this, Bulmer's partner - River's father - has left the pair and Bulmer is in a rehabilitation centre trying to gain the strength to live independently.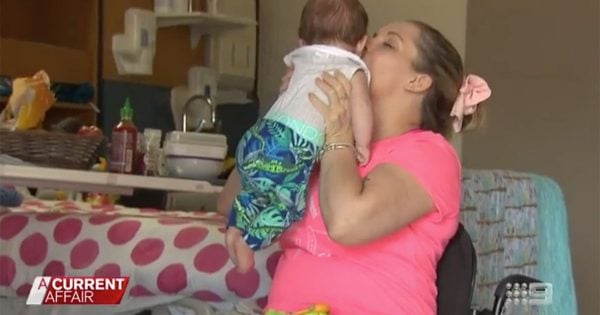 She's enlisted the help of Australian Ninja Warrior contestant Lisa Parkes, who was also once told she would never walk again following a car accident.
With rigorous rehabilitation, Parkes regained the movement in her legs and went onto compete in the Ninja Warrior course.
"I really just want to support Sam and give her the best life possible for her and her daughter," Parkes told A Current Affair.
Bulmer is hoping to be home by Christmas, saying she's fighting for her daughter, more than anything else.
"I need to show River, no matter how tough the deal you're dealt, you just need to dust yourself off and get on with it," the new mother said.
You can help provide care and assistance to Sam here. 
To read how the government's definition of "normal" birth could be compromising women's health, click here.
To read "Why I'll never forget the nurses who followed me into the bathroom after delivering each baby", click here.
To read about the emotional rollercoaster that is having a sick child, click here.