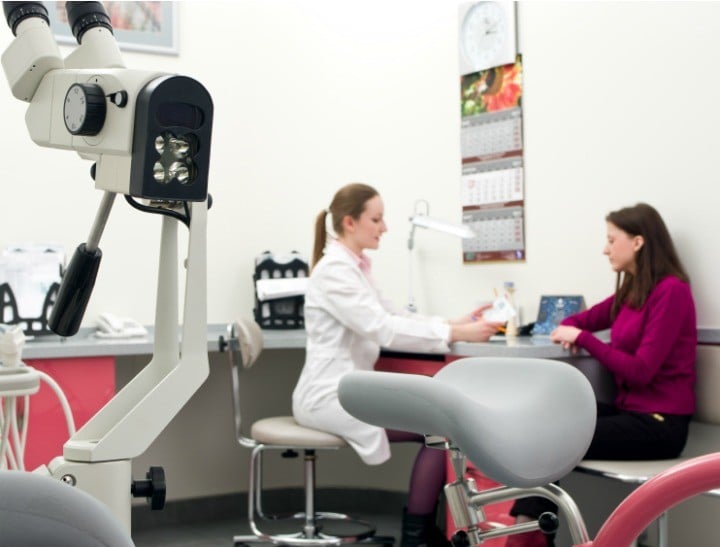 Getting a pap smear is never an enjoyable experience, but it's a necessary evil. Dr Mary Stewart is the Acting Medical Director at Family Planning NSW. Here she reveals 11 things that your doctor wishes you wouldn't do before a pap test – for both your sakes.
1. Vajazzle before your appointment
"I wish women wouldn't worry about having to shave or wax before coming to see me, because I really don't care if they've waxed or shaved, and it's entirely up to them what they want to do with their pubic hair – we see all sorts of different women with all sorts of embellishments on their vulva and it makes no difference to us.
"I'm really sorry I didn't shave," is one thing I hear – and my response? It absolutely doesn't matter either way."
2. Not telling your doctor when you have a concern about your vulva
"I think it's important that women tell us what they are concerned about before we examine them – this way we can see if there is a problem and reassure them if there isn't.
"Sometimes a client will ask once they're putting their clothes back on, "Did you notice that area on my vulva I'm worried about?" it's not particularly helpful at that point – if they mentioned it up front it would be much more beneficial."
3. Book a short appointment
"I wish women booked longer appointments! Even though it's a short procedure, it does take a little bit of time beforehand to talk about it, fill in forms, and it's a good opportunity to talk about other reproduction and sexual health issues.
"Just let the receptionist know beforehand that it's for a pap test, or they can tell them they would like a long consultation, that way the appropriate time can be booked."