Former Baywatch star Pamela Anderson has said she will begin campaigning for the rights of men falsely accused of rape after visiting Julian Assange in his residence in the Ecuadorian embassy.
Speaking to Russian broadcaster RT, Anderson said the rape allegations against Assange are unfair and that "no crime was committed" in his case.
Of note, Anderson took specific aim at Swedish law surrounding rape and sexual assault, saying the current laws in place are "too progressive".
"Sweden has these very progressive laws against sexual crimes, whatever you want to call it.
"It's almost too progressive, it's almost paralysing," she said.
Anderson added that we "gravitate" to the victims but that there are many men who are "vulnerable" due to the accusations of rape levelled against them.
"We all of course gravitate towards vulnerable people and we consider that to be women and children, first and foremost, which is important, but there's also a lot of men who are in a vulnerable situation."
In defending Assange, Anderson argued that when you "read the actual case" there "no crime that's been committed".
Currently, Assange is holed up in the Ecuadorian Embassy in London after denying the charges, maintaining that extradition to Sweden could lead to him being sent to US to face different charges relating to information leaked via Wikileaks. He has been hiding out for close to five years.
When visiting Sweden in 2010 to speak at a conference, Assange had sex with two women he met while over there. They later filed complaints of rape and molestation, with one alleging Assange had sex with her without a condom, despite her assertions that she wanted him to wear one.
For context, although statistics around rape and sexual assault can be murky, studies have shown the rate of false accusations to be between two and six percent. When you consider how many victims choose not to report their experience with assault, it's believed very few rape accusations actually are falsified.
Anderson herself has revealed in the past she has been the victim of sexual assault and rape herself, in a speech at the launch of her animal rights charity in 2014, saying she suffered sexual abuse throughout her childhood.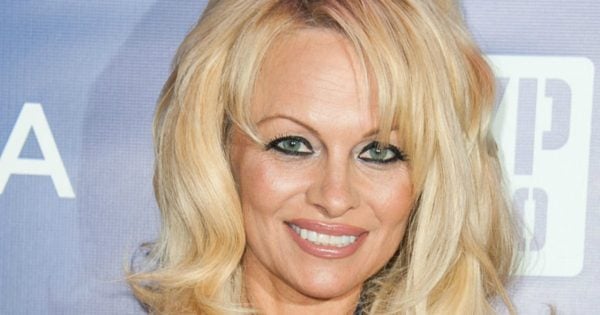 According to the transcript of the speech, which she has since posted on her blog, the abuse began when she just a child.
"At the risk of over exposing myself...again, possibly being inappropriate...again. I thought I might share with you events that, in surviving, drove me to this point right now. I did not have an easy childhood — Despite loving parents, I was molested from age 6-10 by my female babysitter."
Two years later, she said, she was raped by a friend's brother.
"'I went to a friend's boyfriend's house while she was busy. The boyfriend's older brother decided he would teach me backgammon which led into a back massage which led into rape — my first heterosexual experience. He was 25 yrs old. I was 12."
Anderson's latest announcement also appears at odds with a speech she gave in October last year about porn and how women are adversely affected by its consumption.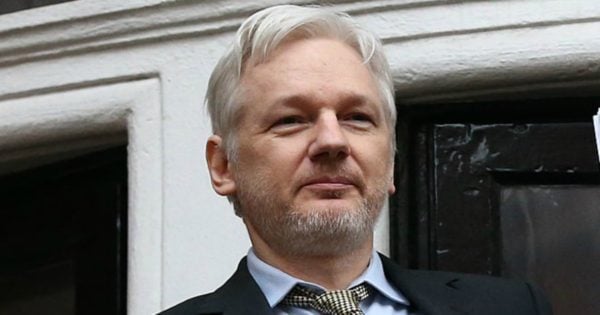 Speaking at the Oxford Union with American author and speaker Rabbi Boteach, Anderson spoke against pornography for its numbing effects and said her aim was "to encourage intimate, loving relationships which are safe and inspiring".
"It's scary. I've been treated in a sexual relationship very violently and crassly and it's an awful feeling."
It's unclear whether her meeting with Assange was the sole catalyst for her desire to campaign for the rights of men accused rape, but earlier this month, Page Six reported it's not the first time the former Baywatch star has visited the Wikileaks founder at his residence.
In fact, since October, it's believed she has visited Assange at least four times during her visits to London, fuelling speculation the duo may be dating.