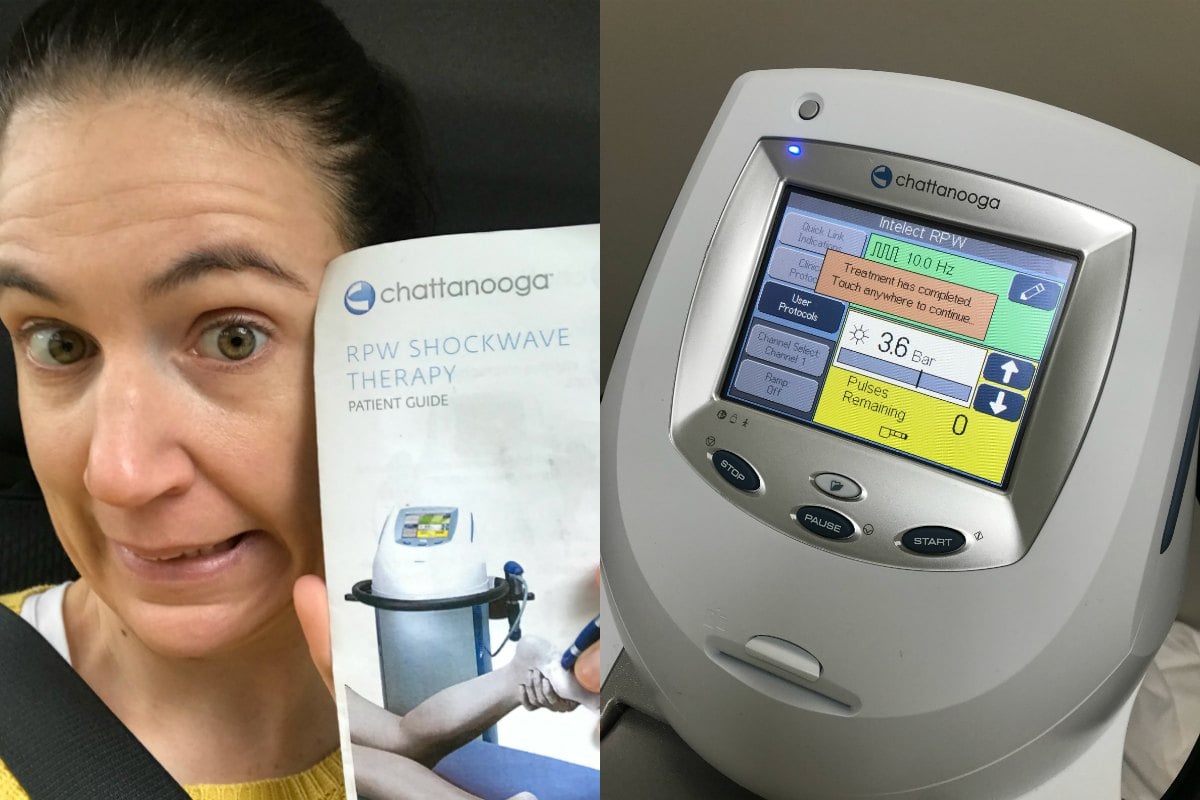 Ok, here it is – the simple, unbeautified facts, right to the bottom of it. Recently, for about two months, I literally had a pain in the bum. There is no nice way of saying it – my hindquarters were in pain. 
It hurt to sit down, it hurt to stand up, it hurt to bend over, it hurt to get in and out of the car. Pretty much every movement hurt the lowest part of my back and, yep, my buttocks. I had no idea why it was happening or how to make it stop.
After an 'unremarkable' X-ray, I tried chiropractors, massage therapists, acupuncture, heat packs, my mum's hidden stash of Panadeine Forte, all to limited or only temporary success. So I decided to go to a physio. 
After a quick assessment and a prompt treatment of the area the physio finally pinpointed the actual source of the pain and what was actually wrong: my bottom muscles were inflamed and the tendon that connects them to my hip was stretched, more than ones' buttocks tendon should be.
As well as specific stretches and exercises to assist the issue, because strengthening it is the only way to overcome the problem, she suggested something else… and it totally freaked me out.
"I'd like to try shock therapy," she told me.
Immediately thoughts of electrodes being connected to my head came to mind, which obviously translated to my facial expression because she proceeded to add more detail about the treatment, explaining its official name is Radial Shockwave Therapy (RPW) and that it was for my bottom.
If I decided to go ahead, radial shocks were going to be fired into my body – in my case into my gluteus maximus.
The primary purpose of RPW, she explained, is pain relief to aid rehabilitation. It basically allows a person enough pain-reduced time to do what is needed to do to try and get on top of the issue.
"Think about it," she told me and handed be a flyer about the treatment.
At home, I looked through the flyer. It said: 
"Radial shockwaves are introduced into the body by means of a freely moved applicator and cover the entire pain region. The pathological association between pain and muscle tone and vascular tone is broken as a result of shock wave therapy and the strong stimuli it produces, thus enabling natural movement patterns to be remembered and recalled."
So essentially this phallic-shaped applicator (see photo below) would shoot shock waves into the painful area of my arse, shocking it into submission.