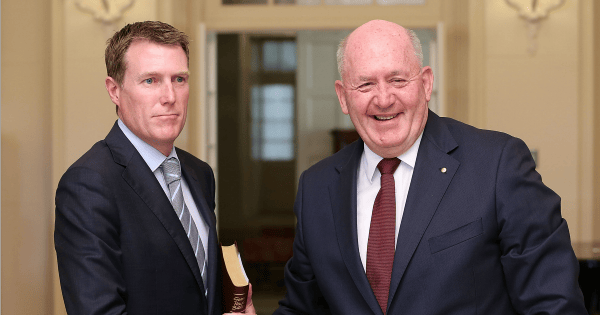 Changes that would see thousands of Australian women lose government-backed paid parental leave are still being pursued by the Turnbull Government, despite opposition in the Senate and public concern.
The Coalition still wants to change the current system if re-elected, Social Services Minister Christian Porter confirmed on radio this morning.
In the 2015 budget, then-Treasurer Joe Hockey announced that women, who are able to access paid parental leave schemes that are more generous than the 18-week minimum wage scheme, would no longer receive the government payment as well.
He accused these women of "double dipping" although was later forced to back-pedal on the language amid widespread displeasure and when it was revealed that the wives of two Coalition ministers had used both an employer scheme and the government program.
The policy change took many by surprise, as the scheme was intended to act as an addition to any employer policy, to give women even more time at home with their children.
The Government's paid parental changes have languished in the Senate, as Porter negotiates with cross-benchers to try and get some version of the policy through.
But according to the ABC, Centrelink is still advising women that if they have their baby after July 1, 2016, they will be subject to the as-yet-unlegislated policy.
Porter confirmed to Radio National this morning that was an unrealistic time frame, but he also refused to rule out a resurrection of the policy after the next election, should the Turnbull Government return.