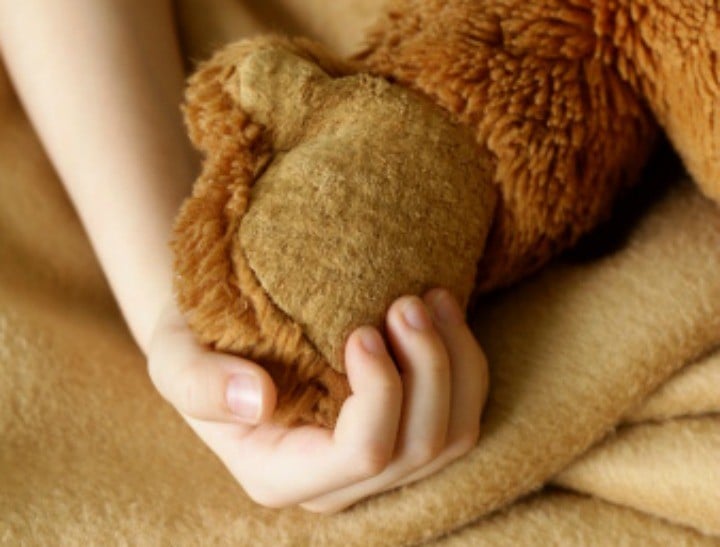 Warning: This post deals with child sex abuse and may be triggering for some readers.
Child sex offenders in NSW face life imprisonment under tougher new laws.
Previously, the maximum sentence for sexual intercourse with a child under 10 was 25 years — but last night, NSW Parliament passed legislation increasing the maximum sentence to life.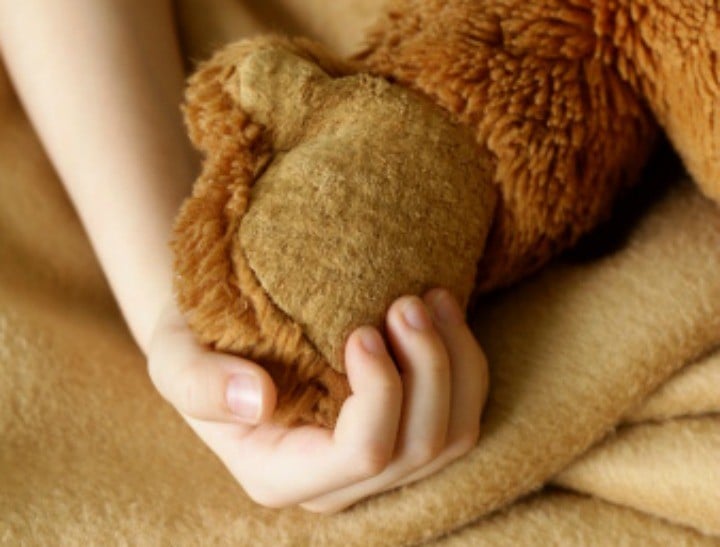 The move honours a NSW government election promise.
"These are the worst crimes against the most vulnerable in our community, our children, our young people and too often sentences handed down don't align with community expectation," NSW Attorney-General Gabrielle Upton said earlier this year of the amendment.
Related content: She wrote this poem for her abusive father. Months later, Abbey was dead.
AAP reports other child sex offences have also been included in the Standard Non-Parole Period scheme, which provides judiciary guidance with sentencing.
"(I)t sends a very clear message that the sentences that should guide judges when they are making decisions, are longer sentences," Upton told ABC News.
"That's responding to community expectation, that people who violate children, our most vulnerable members of our community should be punished and punished harshly."
The President of Adults Suriviving Child Abuse welcomes the news laws.
"For too long the crime of child sexual abuse has been minimised, both in public perception and in criminal justice responses," Dr Cathy Kezelman told Mamamia.
"Custodial sentences for convicted sex offenders need to reflect the seriousness of the crime and the harm it reaps on victims, their families and our communities. Many victims have a life sentence, especially when they are unable to access and afford the help they need to recover, as sadly is often the case."
The maximum penalty for child sexual offences varies between states and territories. The sentences can vary according to the age of the child, with sentences attached to abuse of young children often being higher than for those against older children, according to the Australian Law Reform Commission.
Related content: There are 34 boys in this class photo. Twelve took their own lives.
For example, in Victoria the crime of sex with a child under 10 attracts a maximum penalty of 25 years' imprisonment.
In Queensland and South Australia, many serious sex offences against children already carry a maximum penalty of life imprisonment.
Dr Kezelman hopes the new NSW laws are instituted across Australia.
"There should be a nationwide approach. I support any move toward consistency of the laws across the country."
The tougher NSW laws have been applauded by some on social media already, while others have questioned whether the maximum penalty will actually be enforced. Others yet ask whether the changes go far enough.
@TheTodayShow Wait, what? Life is prison is supposed to be "tough new sentencing"? How 'bout the death penalty for the horrific crime. SMH.

— Billy L Williams (@hekel2jekel) June 24, 2015
@TheTodayShow HELL YES!!!!!! #Today9 if any of them touched my kids they would need life in prison for their own safety!

— Spice (@Spiceman76Blues) June 24, 2015
@australian Maximums mean absolutely nothing, nobody gets the the current maximum.

— justsayingDMY (@justsayingDMY) June 24, 2015
@australian @GandP007 what a joke, b out in 5yrs

— mark thomas brennan (@marksvb1) June 24, 2015
Bravehearts helps the victims of child sex abuse. You can find more information about them here or call them on 1800 272 831.
Do you welcome the move by the NSW government?
@TheTodayShow these are the people that should be stripped of their citizenship.

— gary r (@gary67r) June 24, 2015
Do you have a news tip for Mamamia? Email news@mamamia.com.au
[post_snippet id=324408]