Ask any lactose-intolerant person what food they miss most, and chances are ice-cream will be pretty high up on the list. It's delicious, perfect for nights on the couch, available just about everywhere, and sadly, choc-full of dairy.
But enter Alex Houseman, a Sydney-based entrepreneur who has the solution for those in need: a coconut ice-cream that is dairy-free, gluten-free and vegan called Over the Moo.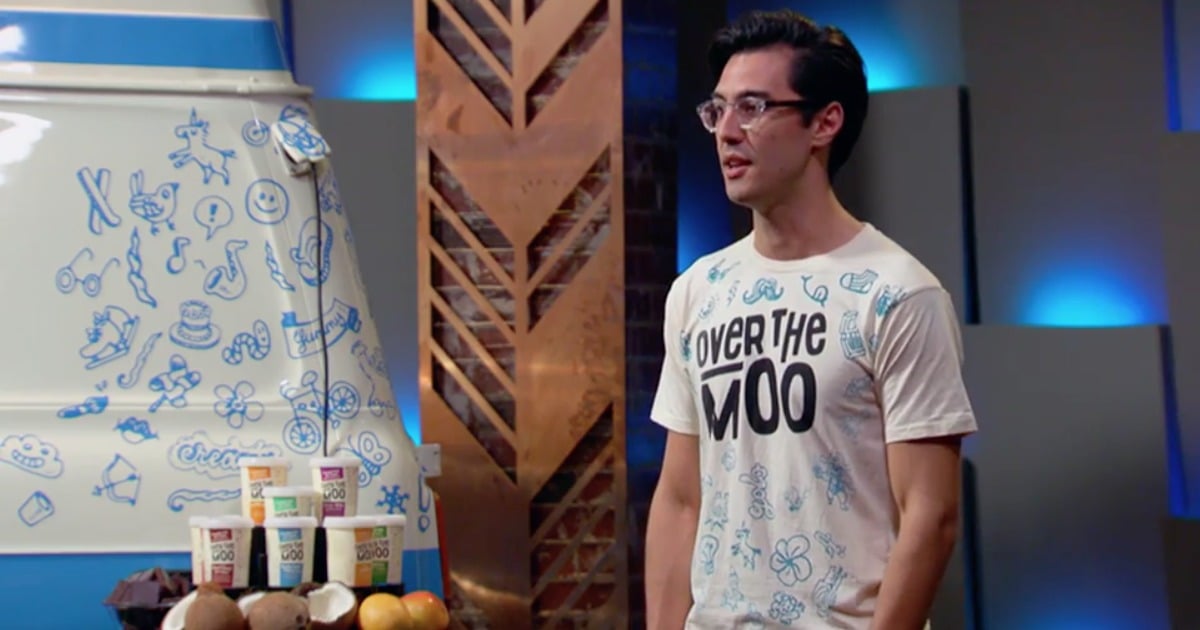 According to 28-year-old Houseman, the idea for the ice-cream came to him two years ago, when he and his girlfriend were watching Game of Thrones.
"She was eating ice-cream straight from the tub and having a great time," he said. "I, on the other hand, had nothing. I'm lactose intolerant and so when it comes to enjoying ice cream on the couch, I'm left out in the cold."
Listen: Shark Tank's Naomi Simson talks managing motherhood and entrepreneurship. Post continues... 
Appearing on Tuesday night's episode of Shark Tank, Houseman reasoned that with $1.1 billion made in Australian ice-cream sales alone, there's now more room than ever for a dairy-free alternative.