"I think every young girl and woman has experienced everyday sexism in their life," Sherry-Rose tells me during a Monday night conversation.
"It's the cumulative nature and the small insidious acts that make you more aware and hyper-conscious of the fact that being a woman almost singles you out in society," the Plan International Youth Ambassador continues.
Our Watch and Plan International have today published a report — which Sherry-Rose participated in — that reveals just how rampant gender inequality and sexism continues to be in Australian society. Its release coincides with the International Day of the Girl.
Speaking to Sherry-Rose about the findings, I tell her I'm struck by how little seems to have changed.
Investigating everyday experiences, relationships, online and physical safety, sexual education and reproductive rights, it's an illuminating but shocking read.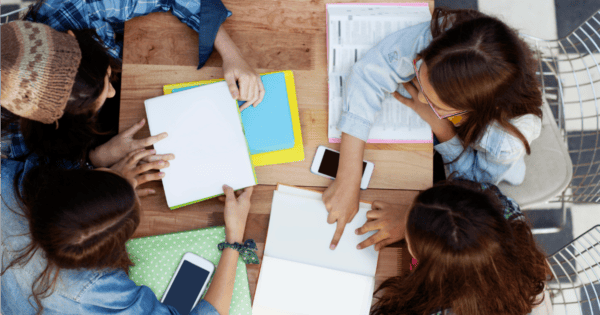 Image via iStock. 
"For myself in particular, I know that being a woman of colour, I can't isolate my experience of gender inequality or sexism from race," Sherry-Rose says.
"And in my experience, they can be interlinked, however in general, as this report shows, so many young girls and women all around Australia are experiencing everyday sexism at a rate that's not comparable to 2016 modern Australian society."
The report, titled 'Everyday Sexism: girls' and young women's views on gender inequality in Australia', includes staggering statistics of what life for young Australian females looks like in 2016.
Speaking to 600 Australian girls and women between the ages of 15 to 19, the report found that 69 per cent of participants consider gender inequality to be an ongoing problem in society.