Dear Hayley,
I never expected to be writing this letter. My current circumstances, a heavy conscience and not knowing whether these words will help or hurt you have led me to put great thought into them. I feel that if you ever read it you will immediately know it is meant for you, and that deep down you always knew one day you would receive a letter from someone like me.
I'm listening to 'I'm Not The Only One' by Sam Smith, thinking how many times I've felt this sentiment, and how many times you must have sensed and probably tried to ignore that you are not the only one in your husband's life. If I was in your position, I honestly don't know if I would want to know the truth: that Hugh has betrayed us both, though his betrayal of you far outweighs his of me.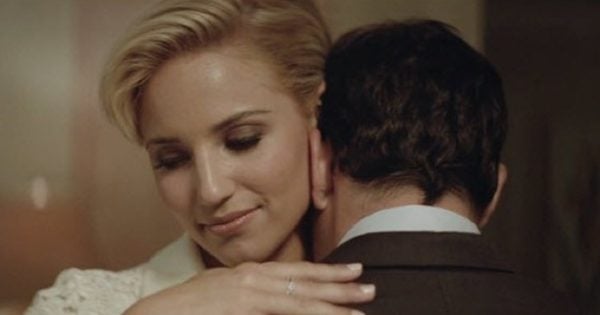 I first met Hugh five years ago through a mutual friend in the entertainment industry. I was young, naive and eager to find my place in the world. I found myself in awe of Hugh professionally, but repulsed by him personally. The blonde who arrived late at night, halfway through a business dinner, should have been a warning sign that he was a womaniser who enjoyed the thrill of the chase. Never would I have expected that one day I would be in her shoes.
A man in his position had opportunities coming at him from every direction, so I didn't understand why he chose to chase me when I made it clear I didn't intend to be one. After countless attempts to shake him off I caved in and we started to get to know each other. I was excited at the prospect of building a strong working relationship and friendship . . . well, that was the intention.
I found out you existed during a meeting over drinks. I noticed Hugh didn't wear a wedding ring but I knew he had children, so I asked about his relationship status out of curiosity. Discovering that he was still married hit me unexpectedly hard, and although he said you were separated, I felt a knot in my stomach. At home I did a web search to see if it was true and didn't find a single mention of you, which eased my concerns.