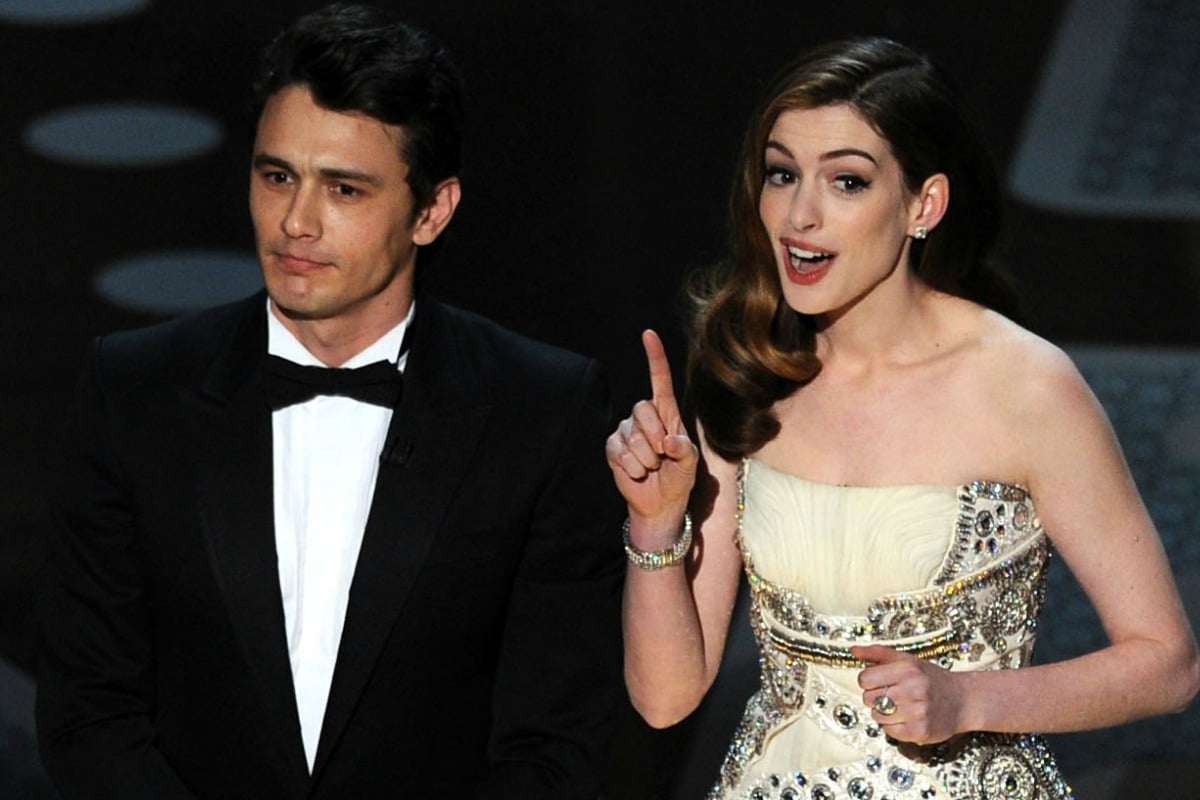 This year's Oscars will be host-less.
While people are pretty damn nervous about how the awards show is going to run without a host, Anne Hathaway has reminded us that it could be… so much worse.
The actress posted a photo of her and James Franco hosting the 2011 Oscars on her Instagram account before the 2019 awards show kicked off.
She added the caption: "No matter what happens with today's show, just remember, it's already been worse".