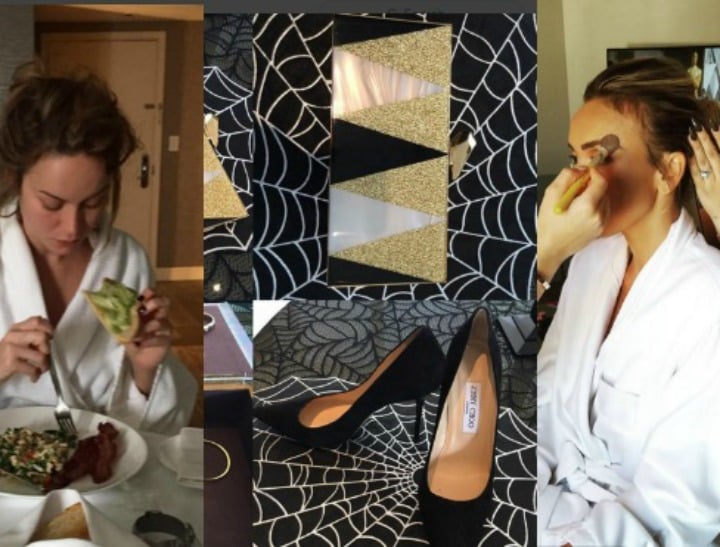 Getting ready for the Academy Awards? It's kind of like your pre-Saturday night going out routine. On steroids.
Before the gowns and gaffes it's just celebrities, their robes, and an entourage of professional primpers.
1. Brie Larson.
The Best Actress nominee has her priorities straight.
2. Chris Rock.
Chris Rock has already nailed it. We'll be hanging out for his opening speech. #OscarsSoWhite
3. Kelly Osbourne.
Was that a crack at a pun, Kelly Osbourne?
WATCH: Our favourite looks from Oscars past. Post continues after video.
Decisions, decisions.
4. Giuliana Rancic.
Trend alert: The white robe is sure to be everywhere this season.
Unfortunately, it didn't make the final cut.
5. Heidi Klum.
How many people does it take for Heidi Klum to be Oscars dazzling? Six apparently.
6. Reese Witherspoon.
Expectation VS reality.
7. Robin Roberts.
The Good Morning America host looks dazzling. Literally.
8. Mark Ruffalo.
Up and close with The Hulk. Happy Monday.
9. Sam Smith.
Sam Smith's father has his back.