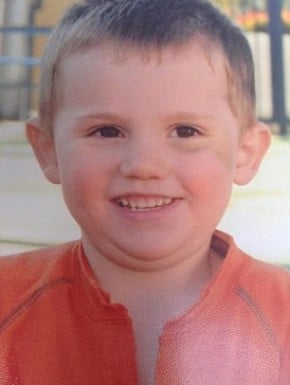 1. Oscar Pistorius cleared of murder.
Oscar Pistorius must wait to discover if he is guilty or not of manslaughter after a South African judge ruled that there is not enough evidence for the charge of murder of his girlfriend Reeva Steenkamp.
He could still be found guilty of culpable homicide, carrying anything from a suspended sentence to a lengthy prison stretch, or he could be acquitted.The Blade Runner will find out his fate tonight.
For more read this post here.

2. Mel Greig at British Inquest.
Radio personality Mel Grieg has appeared at the inquest into the death of British nurse Jacintha Saldanha overnight.
The Coroner however ruled that she could not give evidence. She had made a request to testify about Ms Saldanha's demeanour during the prank call. But the Coroner Dr Wilcox said the nurse's state of mind during the call was not relevant News Limited reports.
The focus of the inquest was how Jacintha Saldanha reacted after learning she had been duped. "Therefore, Ms Greig can't help," the coroner said.
Her appearance was a surprise after reports earlier in the week that she would not appear.
Mel Greig tweeted yesterday that she would make herself available to the family and answer any of their questions. "I made a commitment to the Saldanha family that I would answer any questions they have, on or off the stand, I'm here to uphold that promise," she said.
British nurse Jacinta Saldanha committed suicide on December 7, 2012, just days after answering a prank call from Mel Greig and co-host Michael Christian. They were pretending to be the Queen and Prince Charles inquiring about Prince William's pregnant wife Kate who was suffering acute morning sickness during her first pregnancy.
The inquest heard from Ms Saldanha's husband Benedict Barboza who told the court his wife was a 'happy, bubbly' woman prior to her death.

3. US pauses for September 11
Victims' relatives have joined dignitaries and politicians across the US to commemorate the nearly 3,000 people killed 13 years ago on September 11.
During the ceremonies the victims names will be read aloud, punctuated by moments of silence to mark the times when each of the four hijacked airliners crashed and the World Trade Center's twin towers fell.

4. Baby dies of meningococcal disease
A six-month-old baby girl has died from meningococcal disease in Adelaide – one of five cases of the disease just this month in Adelaide alone.
Health authorities are warning people to be on the lookout for symptoms of the disease.