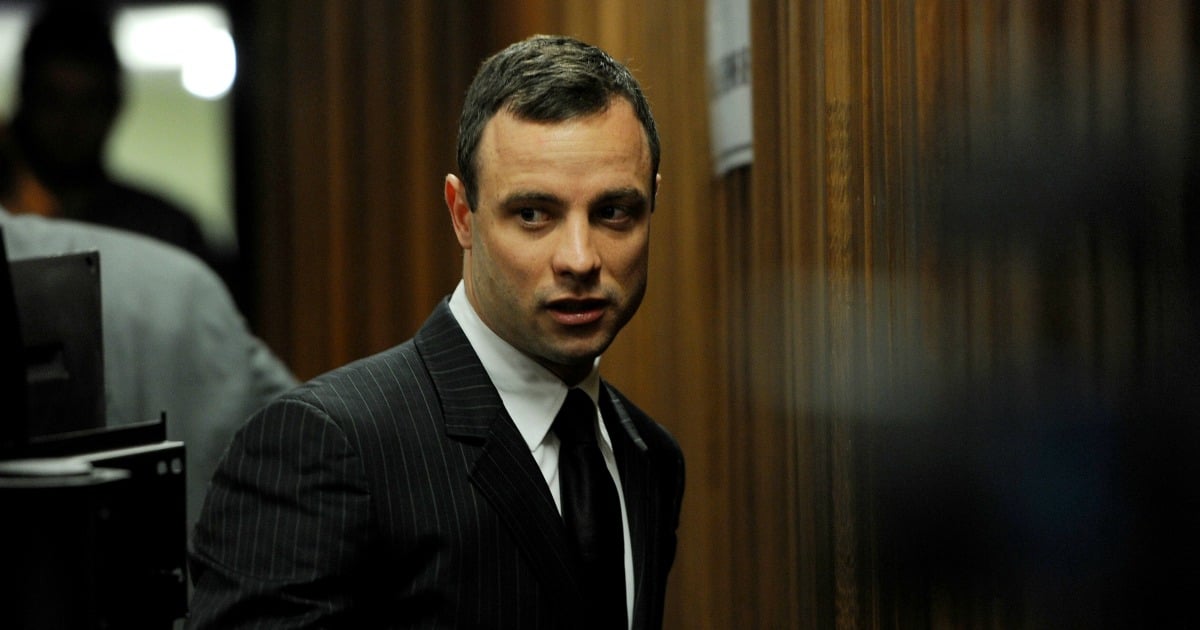 Disgraced South African athlete Oscar Pistorius walked on his stumps before a courtroom on Wednesday, all to demonstrate he is 'too vulnerable' a man to be harshly punished for murdering his girlfriend, Reeva Steenkamp.
According to the double-amputee's defence team, being disabled should secure Pistorius a lighter, more lenient sentence.
Pistorius was on his stumps when he blasted bullets through a toilet door that ended Steenkamp's life on Valentine's Day in 2013.
His high profile lawyer, Barry Roux, requested the former Paralympian/Olympian remove his prostheses before Judge Thokozile Masipa, who will decide the sentence after hearings conclude this week.
After he fired four shots through the locked bathroom door of his Pretoria home, Pistorius told police he believed Steenkamp was a burglar.
Originally, he was found guilty of manslaughter, Judge Thokozile Masipa insisting he did not intend to kill. Last December, that decision was overturned as a "fundamental error" by five of the country's most senior judges.
Having already served 12 months behind bars for the manslaughter charge, Pistorius was released in October last year under correctional supervision. His release was dependant on wearing an electronic tag and being on house arrest in his uncle's lavish mansion.
While the minimum term for murder in South Africa is 15 years, the judge can bypass this and elect a shorter sentence if she is to find there are "substantial and compelling" circumstances.
What term do you think Pistorius should serve?