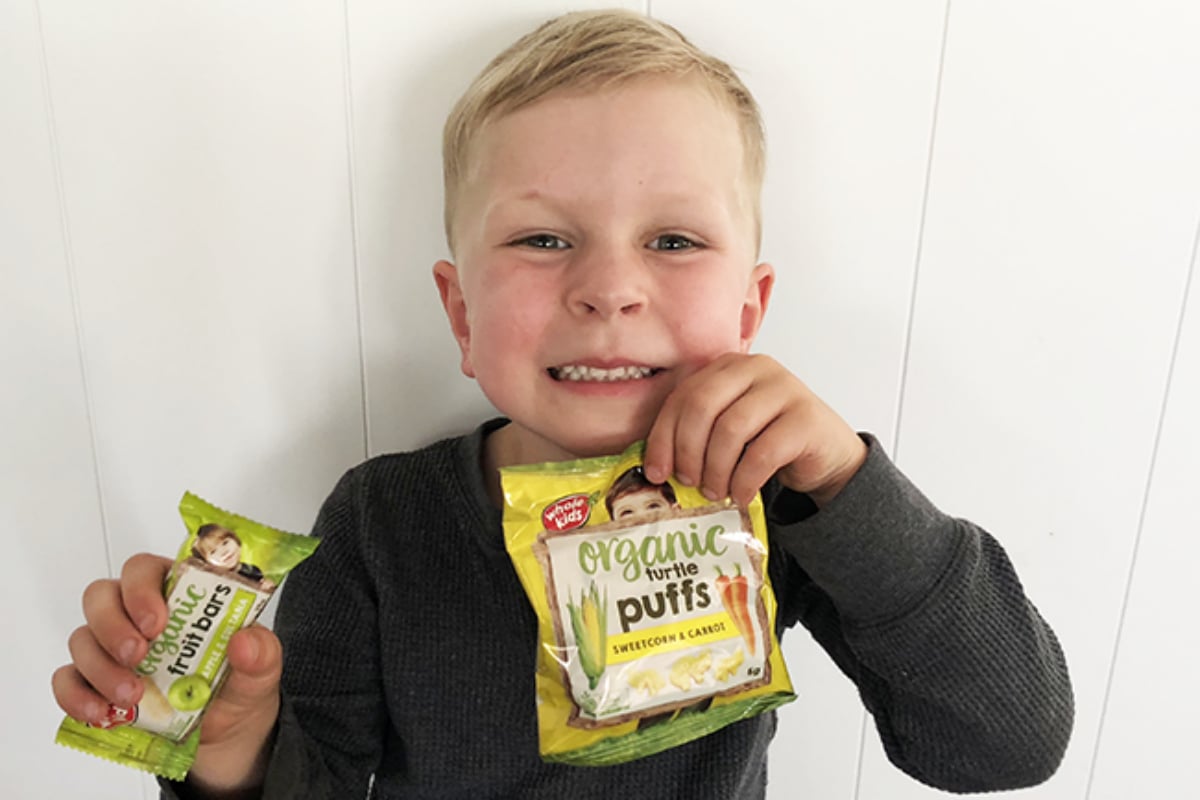 I was born in the '80s and there was a lot of great stuff about my childhood. I had an extensive collection of mixed tapes and scrunchies, I played outside a lot, and screen time was limited to searching for Carmen Sandiego on a computer the size of a microwave. At the same time, I don't subscribe to the overly nostalgic view that my childhood was somehow superior to the modern day. Because I reckon there is a lot to love about parenting in 2018. We are more open to recognising and celebrating our kids' differences. Kids' fashion contains way less parachute material. And healthy, organic food is more readily available.
When I was a toddler, snacks were either fresh… or loaded with junk. I either ate a banana or a bag of chips that contained enough preservatives to embalm a rhino. It's not that our parents weren't health conscious, it's just that the organic options didn't exist when it came to pre-packaged snacks.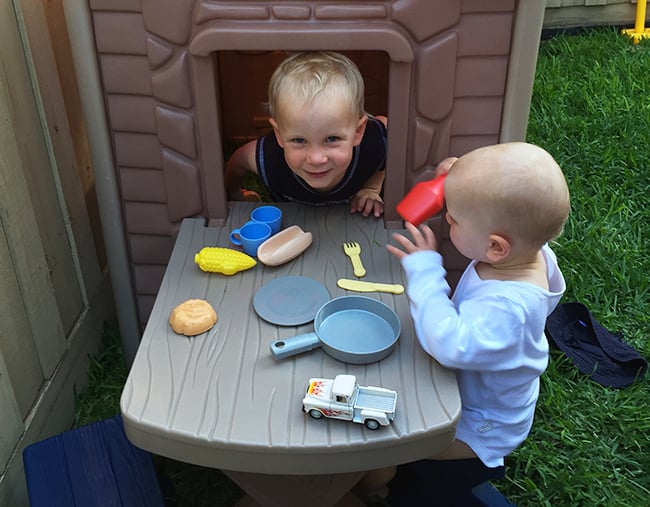 These days are a little different. My kids have a lot of choice when it comes to healthy snacks that are convenient, varied and available at our local supermarket. When we're heading out for a busy day of play dates, park visits and swimming lessons, I stash my bag with some Whole Kids snacks and I know my boys will be filling their tummies with good stuff they'll actually eat.
The Whole Kids range has been a favourite of mine since my kids started solids. Why? There are a few reasons. Firstly, whether you're a stay-at-home parent, a working parent, or a bit of both like me, life with young kids is busy. Finding time every week to bake a batch of savoury muffins or roll 48 protein balls? Not gonna happen. At the same time, I don't want to resort to feeding my kids junk. Whole Kids makes healthy snacking easy - I just grab a few fruit bars and some veggie puffs out of the pantry, load the kids in the car and I'm done.