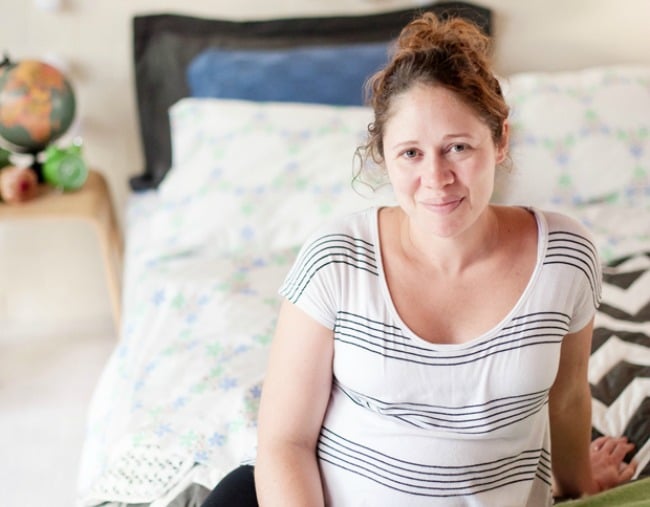 What is Oh Mabel?
Oh Mabel is a boutique bed linen brand that specialises in organic cotton bed sheets. We have also produced quilts, and more recently, handmade linen cushions and throws.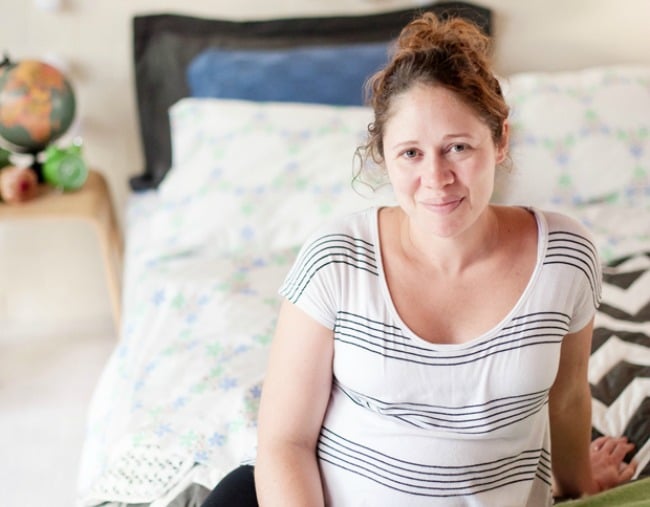 Sarah Power. Image: supplied.
I originally started Oh Mabel in 2011 when I was wanting something different and a little more personal for my bed linen. I wanted more colour and personality. So I created it using my own childhood memories as my inspiration. I brought back printed bed sheets with designs from Nanna's wallpaper, and memories of childhood pinwheels and floral sheets from the 70s.
I'm actually quite anti-consumerism so I wanted to make sure I produced something that was needed and that could be produced fairly and sustainably. I managed to accomplish this by working with the maker who is GOTS certified and constantly asking questions to make sure I was bringing something worthy into the world.
What were you doing before you went into business for yourself?
I worked for a government agency in Canberra, and prior to that for a shopping centre company on the Gold Coast.
What made you want to start your own business?
I laughed about this the other day! I remember wanting to start my own business so that I could have freedom and spend time with my children. I laughed the other day while I was unpacking 197 boxes of bed linen because I hadn't seen my three-year-old in what felt like days.