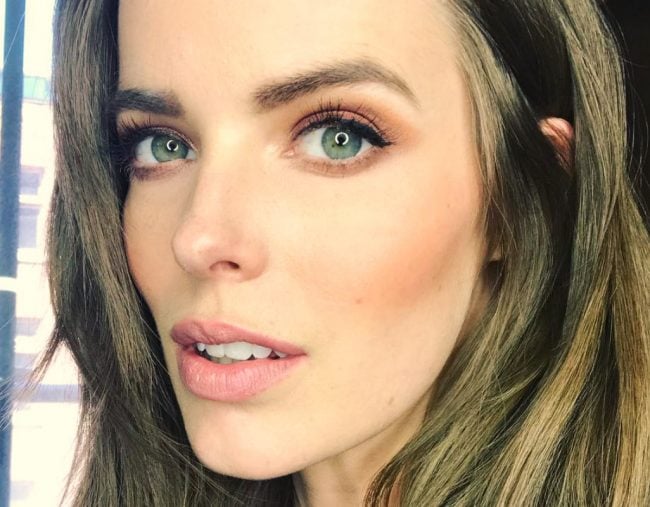 This wonderful nugget of beauty wisdom comes courtesy of Mamamia's shiny new beauty podcast, You Beauty. For this week's In Her Bag, Leigh Campbell rummaged through Robyn Lawley's beauty bag to find out what products she loves. 
Robyn Lawley is a model and activist best known for advocating for body diversity in the fashion industry. Most recently, the mum-of-one has created a Change.org petition (which you can sign here) urging people to boycott lingerie giant Victoria's Secret until they include plus-size models in its annual fashion show. 
Listen to Robyn's full interview on You Beauty below. You can also subscribe to You Beauty here so you never miss a thing. It's a blast.
Fact: Robyn Lawley has amazing hair.
Yes, as a supermodel, it's her job to have amazing hair, but it might surprise you to learn it's the part of her beauty routine she spends the least amount of money on.
We're talking $2.
Yep, the mum-of-one who now calls New York home stocks up on a $2 shampoo and conditioner range whenever she's in Australia.
Well, $3 if it's not on special. Ugh.
As a fellow supermarket shampoo and conditioner lover, Mamamia's executive editor and beauty journalist of 15 years Leigh Campbell wasn't surprised to find the budget brand when she went rummaging through the 29-year-old's beauty bag on the You Beauty podcast.
She was, however, surprised to find a couple of other el cheapo supermarket buys in there too.
Keep scrolling to find out which beauty products Robyn swears by.
Robyn Lawley's go-to beauty products.