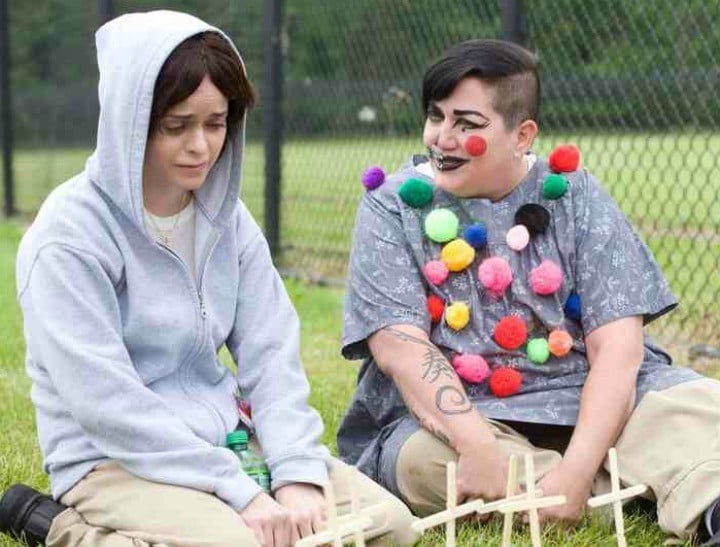 There is no other show on television that could possibly feature this scene:
Two women kneel in a prison yard. One of them, a butch lesbian called Boo, is wearing a scary clown outfit that is in no way suitable for the eyes of children.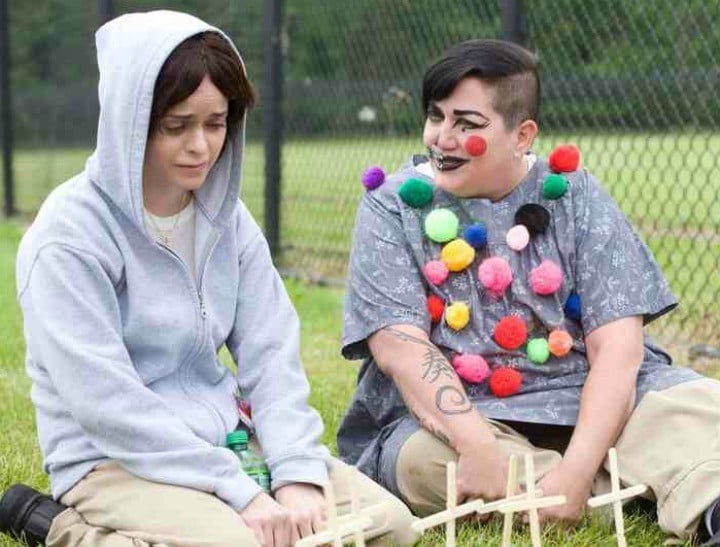 The other is a meth-head murderer, Tiffany "Pennsatucky" Doggett, and she is looking at five tiny crosses planted in the ground. They represent the abortions she had before she found Christianity in jail.
Pennsatucky is in jail because she shot the nurse who made a smart comment to her about how often they saw her down at the abortion clinic.
The fact that these are not characters you usually see in a prime-time drama is not even the point.
The point is the conversation they are having.
Firstly, Boo is taking the piss out of Pennsatucky, because her dead fetuses all have names that start with the letter 'B': Blake, Bonnie, Braeden, Boyd and Buddy Jnr. Hilarious.