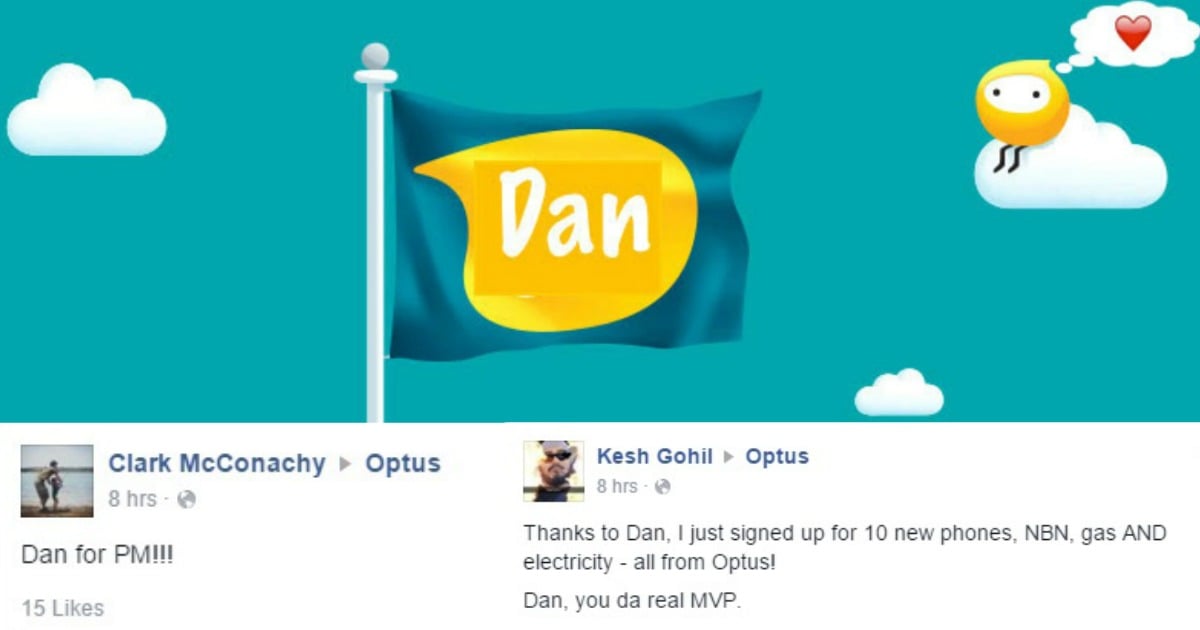 It's only January 7, but one great Australian is already receiving nominations for 2017 Australian of the Year.
His name is Dan, and he works for Optus.
Late last year Optus received a barrage of complaints for placing signage and advertising written in Arabic in stores in areas with large Arabic-speaking populations, like Casula in Sydney's west.
Police were called in after staff at the Casula store were allegedly threatened. The signs were taken down.
Some customers then took their complaints online, where Optus social media extraordinaire Dan was waiting to respond.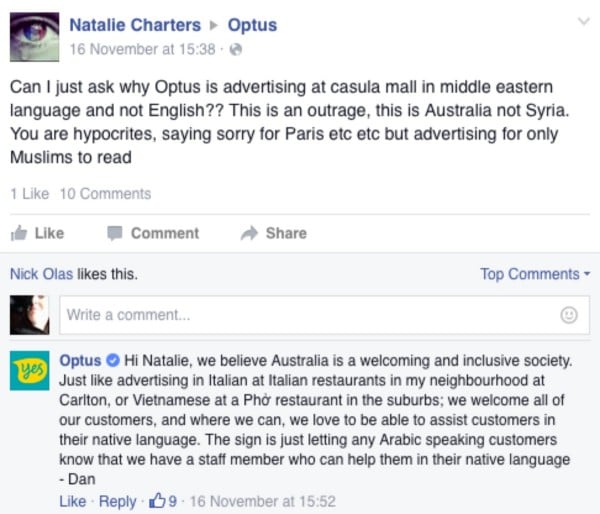 This all happened a while ago, but thanks to one Tumblr and the magic of Reddit, people are now discovering the true scope of Dan's brilliance.