Even the Queen of talk-shows is capable of making poor choices…
Oprah was queen of television from 1986-2011.
And on top of her queen head, sat an impressive crown of ever-evolving hair.
First, she was fuzzy.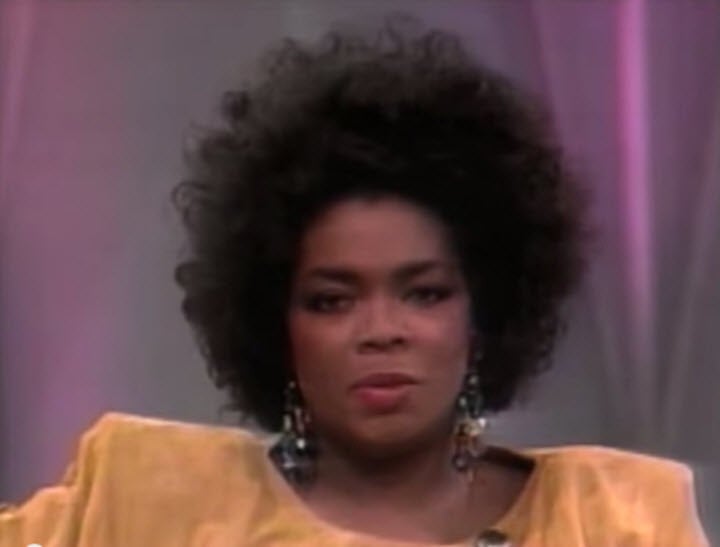 Gale told her she looked like she'd stuck her finger in a socket.
In 1988 she had a french roll. In 1995, she cut her hair into a sleek bob, and it became a front-page news story.