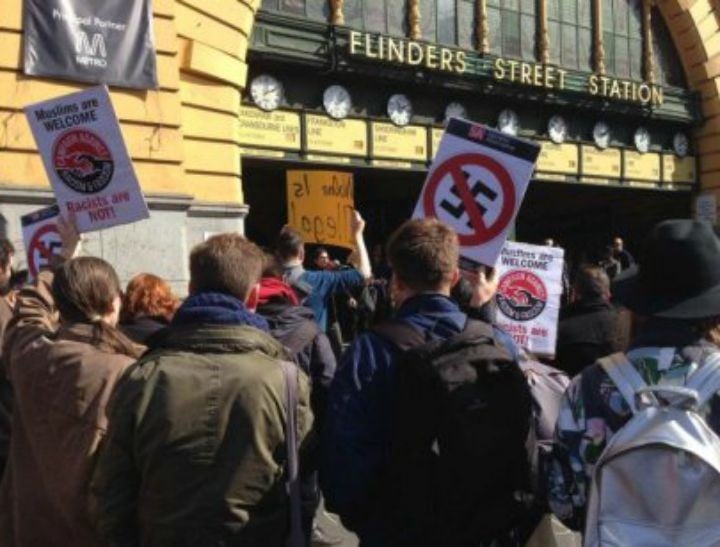 By ABC NEWS.
A major policing operation planned for Melbourne's CBD over the weekend has been cancelled after a backlash over plans to include Australian Border Force (ABF) officials in the crackdown.
Victoria Police issued a press release on Friday afternoon saying Operation Fortitude had been cancelled.
Earlier, the ABF had said it would be checking people's visas on the streets of the city centre as part of the operation, which also involved Victoria Police and other agencies.
The original announcement quoted ABF regional commander for Victoria and Tasmania Don Smith as saying officers would be positioned at various locations around the city and would speak "with any individual we cross paths with".
The ABF then issued another statement saying: "To be clear, the ABF does not and will not stop people at random in the streets … the ABF does not target of the basis of race, religion, or ethnicity".
More details were expected to be released in a press conference at 2:00pm on Friday, but the event was cancelled after demonstrators began assembling outside Melbourne's Flinders Street Station to protest against the operation.
The statement about the operation's cancellation was then issued.
"Victoria Police has made a decision not to go ahead with this weekend's Operation Fortitude," it said.
"We understand there has been a high level of community interest and concern which has been taken into consideration when making this decision.
"Victoria Police's priority is the safety and wellbeing of the whole community and we will continue to work with our partner agencies to achieve this."
At a later press conference, ABF commissioner Roman Quaedvlieg said the announcement was "clumsily worded" and had been "misconstrued".
"This is an unfortunate misconstruction of wording," he said.
"This is an unfortunate incident which should not have occurred."
The minister in charge of the ABF, Immigration Minister Peter Dutton, has refused the ABC's request for an interview, saying it is an operational matter.
A spokesman said it was a Victoria Police operation, and the cancellation was a matter for the police. He said the ABF was one of seven other agencies involved.
'Intended to be standard police operation': State Government.
The Victorian Government also issued a statement criticising the ABF's "unfortunate" and "inappropriate" characterisation of the operation.
"The State Government was notified this month that Victoria Police would lead a joint-agency operation this weekend in the CBD aimed at keeping Victorians safe," the statement said.