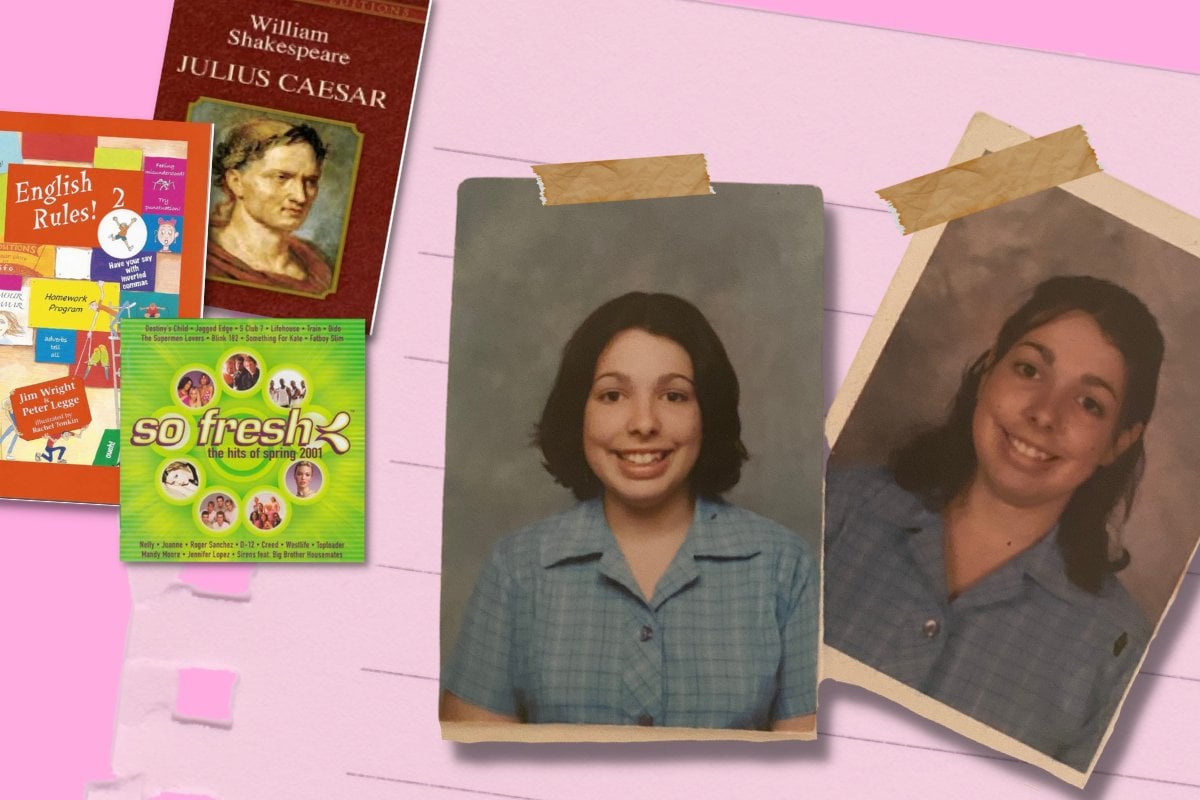 Dear Mr Sherry, 
I'm not sure you'd remember me? Has it really been over 20 years? Back then, I was a Year 8 student at a new school – somehow shy, but spirited all at once. You were my homeroom teacher – and my English teacher, SOSE teacher and Religion teacher, and Health and Development teacher too. There was "a lot of Sherry" that year, we joked. 
Year 8S were a rambunctious mob, with racing attention spans – and hormones. We were young teens pushing the boundaries. There were those few boys who'd sit at the back, and talk back to you. And the girls, with their sass and giggles too. It was the early-2000s. 
Oakley sunglasses were worn atop heads (more than over eyes), over-tweezed eyebrows were in, and everyone was obsessed over the latest 'So Fresh' CD.
It was an exciting time for me then, my first year at a new school. I didn't fit at my old school: it was highly academically competitive – even in year 7 – and I was just another number. I was an average student there. Not bad, not great. Unseen. And basically miserable.
But a year in your classroom turned that around. 
And that's the power of an excellent teacher – something the Commonwealth Bank Teaching Awards recognises each year in partnership with national not-for-profit Schools Plus. 
The Awards celebrate 12 inspirational and outstanding teachers who are making transformative and measurable impact on their students and school communities and appreciate all that they give. They are each awarded with a $45,000 Teaching Fellowship that goes towards funding a strategic program in their school and professional development.
These Awards were created to show appreciation for the important work teachers like you do. But I will admit, I was a bit daunted by you at first. You had a bellowing voice, and knew how to command the attention of a classroom. Each Monday night, you set us homework from 'English Rules' – a textbook which taught the nitty-gritty of grammar and language. 
"Noun phrase or noun clause?" That was the question you put to me, one Tuesday morning as we went around the classroom sharing our answers. I was unsure – and took a stab. You could sense my doubt, and wouldn't let me lock in an answer until I could justify it. You challenged me, again and again, pausing the class until I would give you an answer I could properly substantiate. At the time, my fragile teen self thought you were picking on me. My ego took a bruising, and I knew you didn't like me.