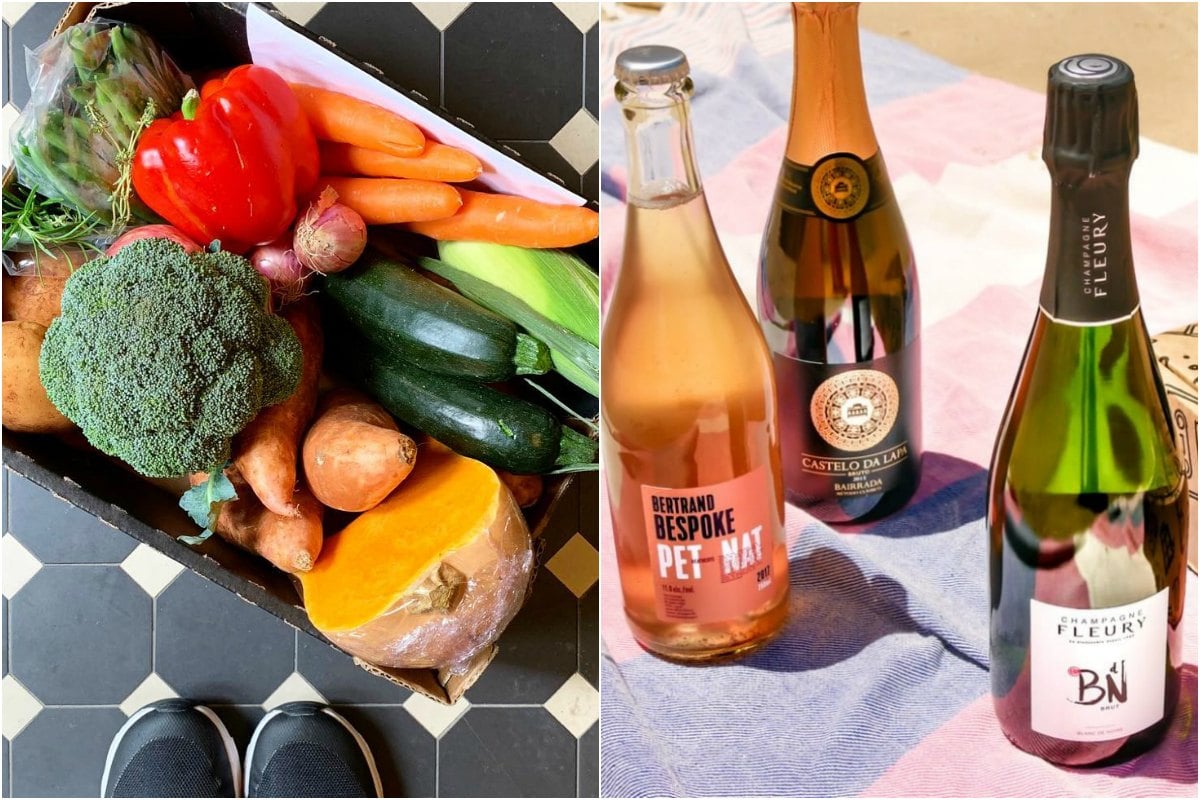 You might have noticed that your local supermarket has become quite popular of late.
Due to the coronavirus pandemic, panic buying has meant that it's a little more difficult to do your weekly shop. And that's if you're able to go to the shops – something you're probably trying to avoid if you're practising social-distancing, in self-imposed quarantine or are immunocompromised.
But we have the solution. Delivery. If going in-store is no longer an option, there are Aussie businesses that will deliver goods to your doorstep.
Plus, it's a great way to continue supporting local businesses who are struggling due to a loss in revenue.
From curated wines, to ready-to-go meal kits, to your morning coffee, here are some of our favourite retailers and businesses you can turn to in your hour of need.
Our very own Claire Murphy breaks down your most answered questions about COVID-19. Post continues below.
Produce and ingredients.
Hello Fresh – Deliveries from Hello Fresh come with all the pre-measured ingredients required to cook a delicious meal. It's like meal prep made very simple.
Youfoodz – If cooking really isn't your thing, Youfoodz have done all the hard work for you. All you have to do is heat up your pre-prepared meal and then it's bon appétit.
For people after fresh produce, consider going directly to the source. Sites like Pocket City Farms (Sydney), Nan and Pop's Fruit Shop (QLD), Charlie's Fruit Online (Brisbane), Fruit and Veg 2 U (Sydney) and Hillview Farms (Sydney) allow you to buy their produce from their website and offer either pickup or delivery options.
People living in Sydney, Greater Sydney and Newcastle regions can also use Your Food Collective which offers a comprehensive selection of fresh fruit and veggies, meat, dairy, pantry items and ready-made meals.