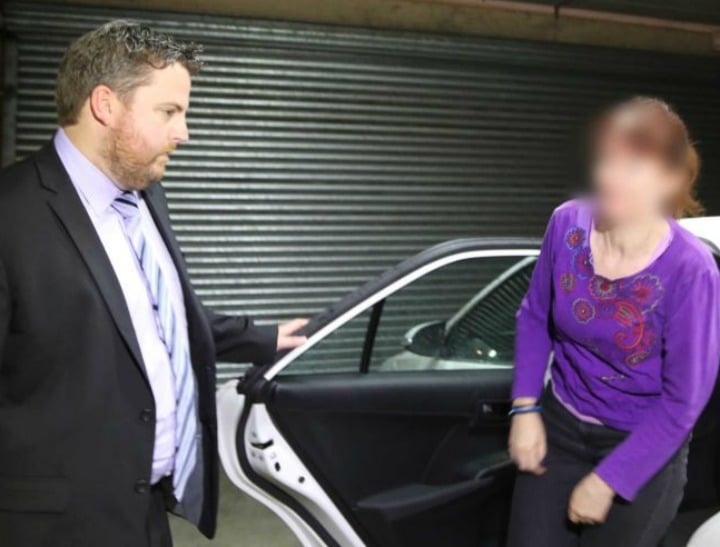 Five people have been charged after an alleged online child pornography ring was uncovered operating in Sydney.
An investigation by New South Wales police started in June last year, after a tip-off from police in Queensland.
During covert online operations, detectives alleged they found child pornography, discussions about sex with children and images depicting bestiality with a dog.
Police said photos were seized of a naked infant who was related to one of the men alleged to be involved.
Three men, aged 61, 50 and 47, and a 45-year-old woman, from Sydney's north-west and west, were arrested in October and November 2015.
Police alleged one of the men planned a meeting intending to engage in sexual activity with an infant.
They have been charged with a range of pornography and child sex offences.
Another man, aged 49, was arrested at his workplace at Macquarie Park, in the city's north, on February 19.
He was charged with two counts of use a carriage service for child pornography and was given bail to appear at Burwood Local Court on March 15.
Commander of State Crime Command's Sex Crimes Squad, Detective Superintendent Linda Howlett, said three men and a woman had been refused bail and would appear at Penrith Local Court on March 18.
"This has been an intensive and challenging investigation conducted by detectives from the Child Exploitation Internet Unit who have been thoroughly committed to gaining a result and protecting children," she said.
"The unit will continue to have a strong presence in the online environment to target people who use the internet to locate and target children.
"I would urge any person with information about the suspicious online activities of any person to report it to police immediately."
This post originally appeared on the ABC.
© 2016 Australian Broadcasting Corporation. All rights reserved. Read the ABC Disclaimer here.