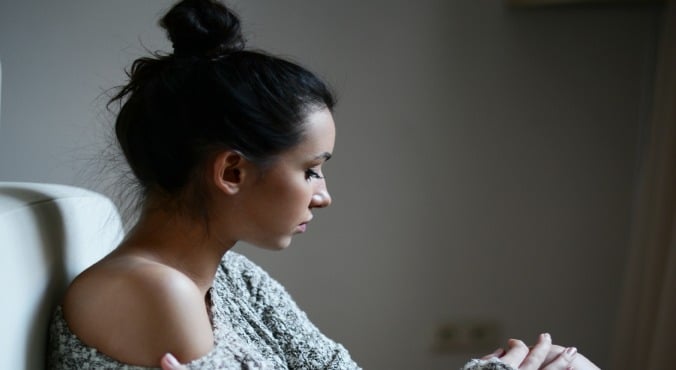 Image via iStock.
When I came out of a bad relationship of three years, I thought my troubles were finally over. Little did I know the pain he had caused would endure for years to come.
A couple of months after my ex and I had broken up, I was due for my regular pap smear. No big deal; I always had it done regularly. This time was a lot different though. I received a call back from my doctor's office asking me to come in for a follow up appointment. The doctor said I had a very high number of irregular cells in my cervix.
RELATED:You could soon be doing your own Pap smear
"What does this mean?" I asked the doctor. He told me not to worry, but that he was giving me a referral to a gynaecologist.
The gynaecologist took a biopsy of my cervix and performed another, more in depth kind of smear. The results again showed I had an extremely high number of irregular cells. The gynaecologist told me that I was lucky for coming in when I did, because if I had left it much longer, it probably would have turned cancerous. On top of this, he had one more surprise.
"You have HPV- Human Papilloma Virus," he told me.
RELATED:Coming soon: the condom that prevents HIV
It turned out my ex-boyfriend had also cheated on me. The only way to get rid of the dangerous cells and the HPV was to have them literally burnt out of me while I was under anaesthetic.
"Finally it can be over with and I can move on with my life," I thought to myself.
I didn't try to have sex again with anyone for another 12 months. The night I tried I was quite drunk, but the sex REALLY hurt and I bled. I thought it was odd, but figured because I hadn't had sex for a year, maybe my vagina was just really tight.