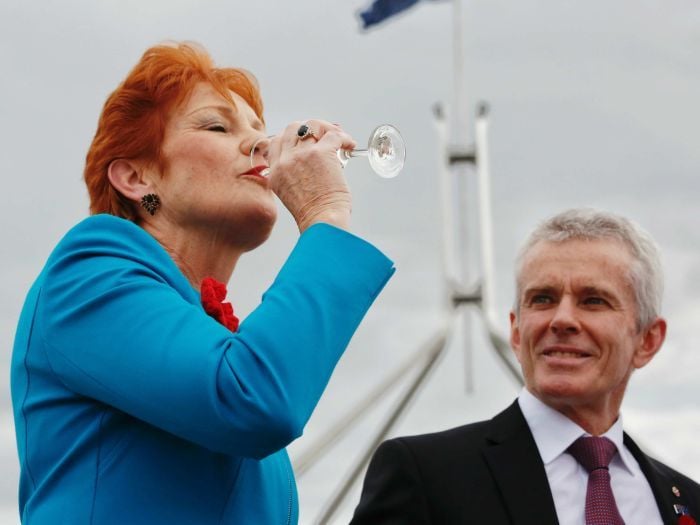 By political reporter Henry Belot
One Nation senator Malcolm Roberts lobbied Australian diplomats in Washington for tickets to US President-elect Donald Trump's inauguration, prompting them to ask Congressional offices for spare tickets.
Official tickets to the January 20 ceremony are highly sought after and members of the US Congress are free to distribute a number of tickets at their discretion.
One Nation leader Pauline Hanson said she had been "gifted" an invitation to the inauguration, claiming it was a surprise and an honour.
Senator Roberts said he would attend the event "as a guest of the US Government" and said he and Senator Hanson had received invitations, while the Prime Minister Malcolm Turnbull had not.
But in a statement, a Department of Foreign Affairs and Trade said diplomatic staff were tasked with finding the senators tickets after a number of requests from the party.
"Following multiple requests from Senator Roberts, the Embassy in Washington asked a number of Congressional offices if they had any spare tickets available," he said.
"On 13 January, Congressman [Adam] Kinzinger's office advised they had two tickets available."
Senator Hanson has declined to attend the inauguration because it clashed with work commitments while Senator Roberts will stay at home, recovering from a medical operation.
One Nation senator Brian Burston will now attend the inauguration representing the party.
On social media, Senator Roberts claimed he never said he was invited to the inauguration, but had instead received invitations.
In response to Greens senator Nick McKim, he said "you just had to ask the right people" to receive an invitation to the inauguration.
In a statement, a DFAT spokesman said it was tradition for the heads of diplomatic missions to represent foreign governments, rather than political leaders.