A One Nation candidate has branded gay people "patients" who "need to receive treatment" in a repulsive social media post.
Shan Ju Lin, from Queensland, shared a dated news article on her Facebook page on Friday about a couple who had been accused of sexually abusing their foster children.
However the British men who are the subject of the article, George Harasz and Douglas Wirth, were cleared of wrongdoing in 2014 after being arrested way back in 2011.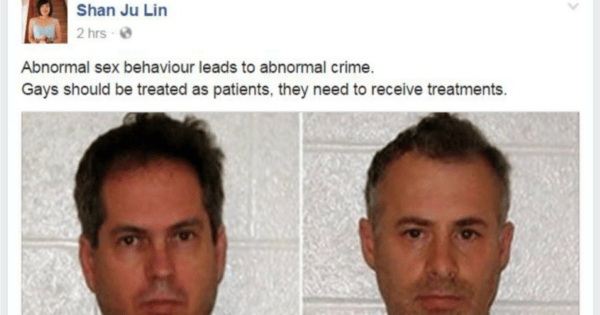 The Huffington Post reports that in her now-deleted post, Ju Lin wrote, "Abnormal sex behaviour leads to abnormal crime. Gays should be treated as patients, they need to receive treatments."
The remarks have caused outrage and calls for demands of an apology.
I'm a gay man and the only that that's making me sick is the ignorance that Shan Ju Lin displays https://t.co/YLYa1gz2GT

— Lachlan Sturt (@LachlanSturt) January 7, 2017