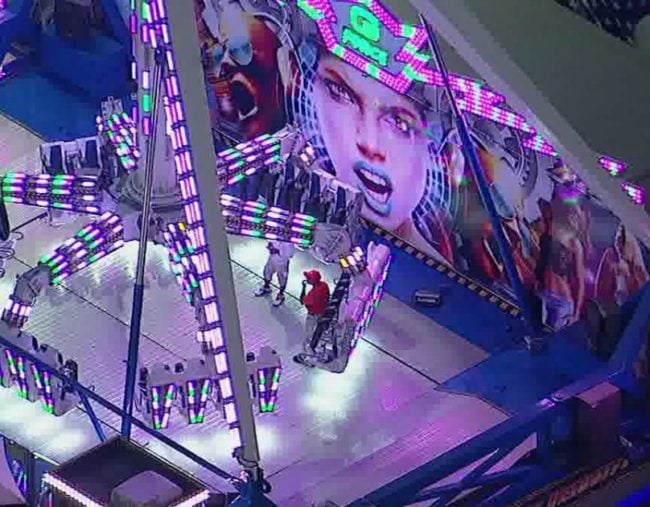 Content warning: This post contains visual footage some readers may find distressing.
A swinging and spinning amusement park ride has broken apart in Ohio, hurtling people through the air, killing at least one and injuring seven others.
Three of those injured on the opening day of the Ohio State Fair are in a critical condition in hospital.
Dramatic video captured by a bystander shows the ride swinging back and forth like a pendulum and spinning in the air when it crashes into something and part of the ride flies off, throwing riders to the ground.
VIDEO: One dead, at least five hurt in horrible accident at Ohio State Fair. https://t.co/JuziBv60nk…. pic.twitter.com/tO1mmz3Pgo

— Nina Harrelson ???? (@NinaHarrelsonTV) July 27, 2017