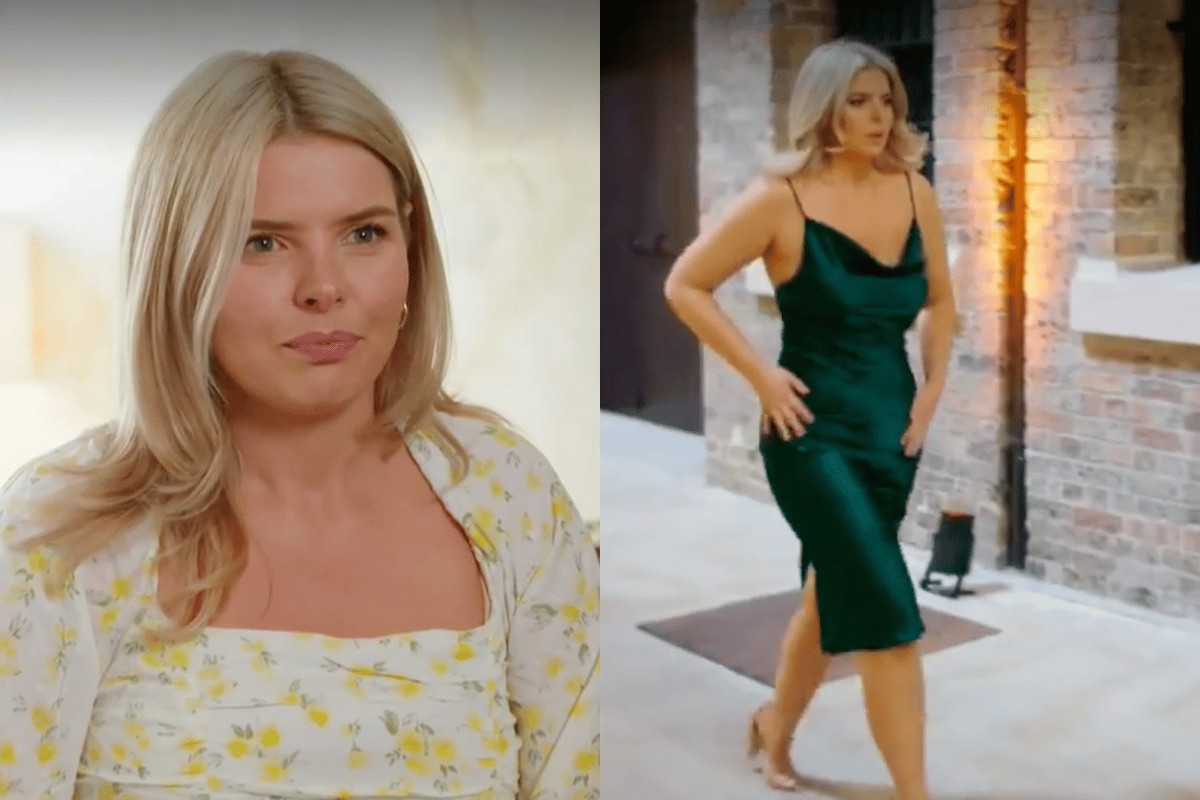 We first saw Olivia on the premiere episode of Married At First Sight Australia. 
We recognised her as the girl in the shimmering green dress and watched as she delicately looked around at all the new faces - her own riddled with anxiety.
Of course, there was a reason for it. She told the cameras that she had once been a fat girl who had gotten skinny, but couldn't help but feel she was still trapped in an overweight body. 
And there it was. Olivia's place on the show was now crystal clear.  
Watch the extended trailer for Married At First Sight. Post continues after video. 
You see, there is an obsession society has with giving women a fat to skinny redemption - a "glow up", if you will.
"I have a lot of insecurities and they definitely stem from being overweight," she explained before going on to say that she had settled for less her whole life because she had truly never felt valuable as a plus-size woman. 
"I tried to be as confident as I possibly could on the surface, but deep down I knew everyone was staring at the fat girl trying to fit into a skirt."
Maybe in the moment, where she was trying to be as vulnerable as possible, Olivia didn't realise she was regurgitating a fatphobic rhetoric that society has been shoved down women's throats for decades. 
You're not good enough until you're smaller, fat women are not desirable and there is nothing wrong with the system, it is your size. 
I initially remember twisting my face in disappointment. Once again, we were being exposed to the same ideals that I thought we'd stamped out after The Biggest Loser. 
While you're here, listen to the Cancelled podcast episode on The Biggest Loser. Hosted by Clare and Jessie Stephens. Post continues after audio. 
Of course, as there always is, there would have been a resounding response to her 'transformation'. She is beautiful (now). She is okay (now). She has nothing to be insecure about (now).