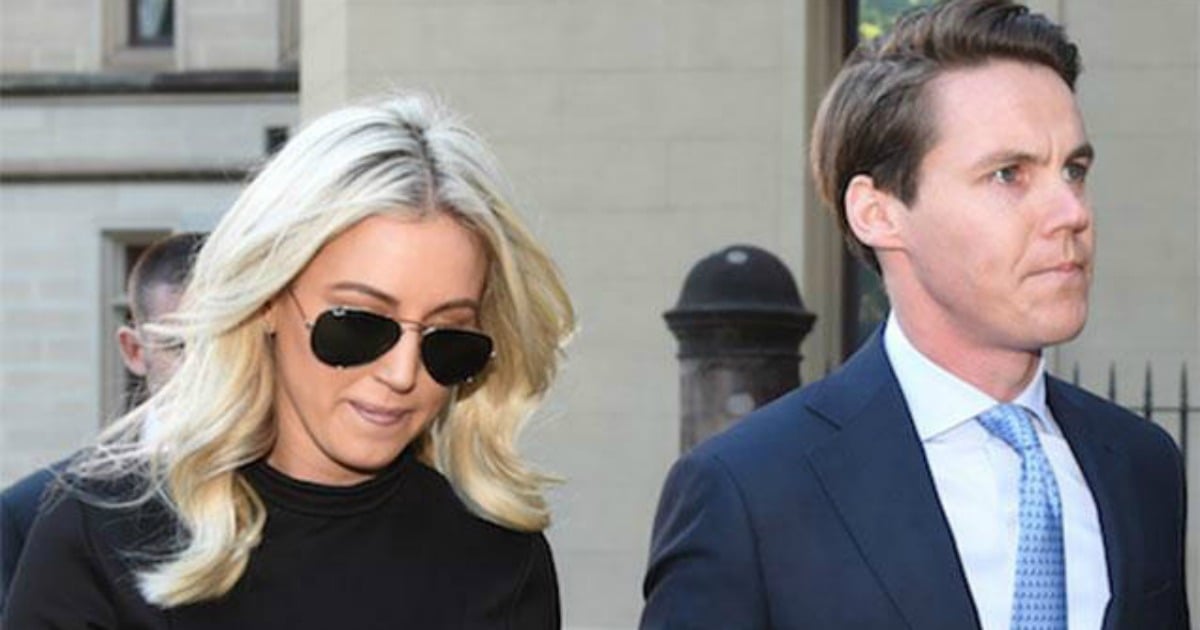 Holidays in Whistler and Las Vegas, a Mini and a motorbike for a friend. Roxy Jacenko's husband might sound generous, but yesterday the NSW Supreme Court decided that the lavish spending spree was substantially more sinister.
After two days of deliberation, a jury found the 30-year-old banker guilty of conspiracy to commit insider trading, after he profited $1.433 million from confidential information provided to him by an old friend.
As the verdict was handed down, Curtis hung his head and his PR queen wife Jacenko wept, still visibly distraught even as she left the court.
During the high-profile case, the court heard Curtis had made 45 trades based on price-sensitive information supplied by former Orion Asset Management employee John Hartman between May 2007 and June 2008.
It was Hartman that Curtis then gifted the car and Ducati, along with a cool $50,000 in cash.
It was a profitable and, as it turns out, illegal professional relationship, with roots in a close personal friendship. A friendship that evaporated in the face of jail time.
The well-heeled pair (Curtis is the son of a mining magnate and Hartman a famous obstetrician) met as students at the prestigious Sydney high-school St Ignatius College, before entering parallel careers in finance.
By the mid 2000s the already successful young men were a staple of Sydney's social scene, hosting lavish parties at their Bondi Beach pad, dining at expensive restaurants. Curtis was even named as a finalist in Cleo magazine's bachelor of the year competition.
Then in 2009, it all came crashing down. Hartman's broker became suspicious, his account was frozen and he was charged and ultimately convicted of insider trading.
As part of a bid for his reduced three-year sentence, he agreed to help ASIC in their prosecution of his best friend.
In January 2013, Curtis was charged.
Curtis with Jacenko and one of their two children. Image: Instagram.
Millions of dollars. Wealthy young socialites. A friendship gone sour. The case had it all.
But there's little doubting that it would have been quite so high-profile were it not for Curtis's wife, PR poster girl and social media star Roxy Jacenko.
While advised by the judge not to post about the trial itself, the 36-year-old posted snaps to her 91,000 Instagram followers of the glamorous designer outfits she'd selected for court.
No mention of the trial or the turmoil. Just tags like, "Monday's Dior" or "Today Celine".
It's a textbook case of turning a negative into a positive. But with her husband potentially facing a five year sentence on 17 June, potentially has some tough times ahead.