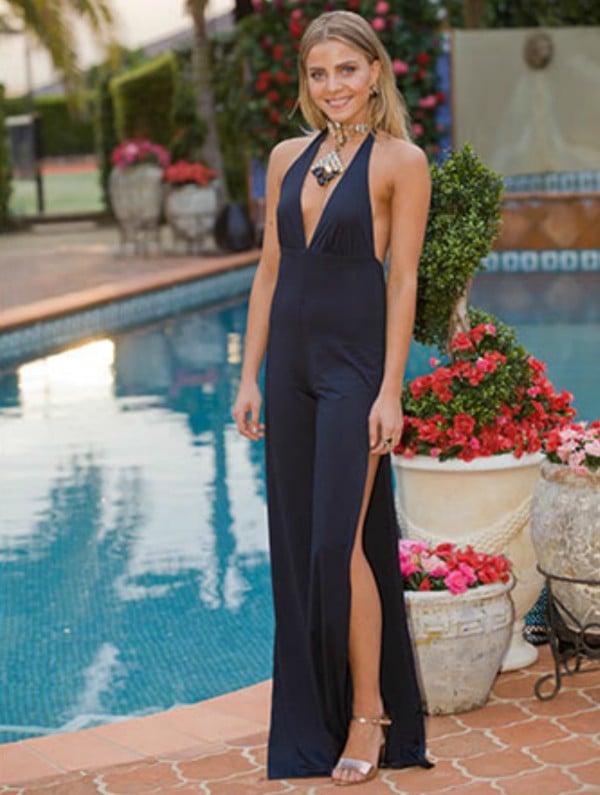 Impromptu singing. Poetry. Rose-eating. Episode one of The Bachelor was full of the deeply romantic hilarious moments we love it for.
But there was one momentous first that you may not have noticed, and it had us fairly excited.
Friends, makeup artist Olena made The Bachelor history last night: She's the first woman to wear a jumpsuit during the initial meet and greet session with the Bachelor.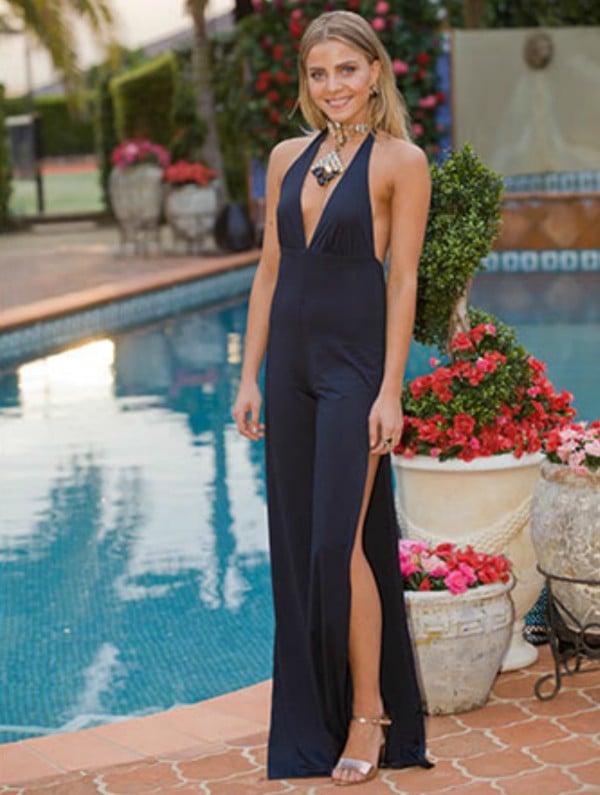 Olena in her jumpsuit glory. Image: Channel 10.
That's right - no sequinned frock, tulle-heavy dress or colourful frilly thing.
Rewrite the history books - the jumpsuit is now considered Bachelor-appropriate attire. (Post continues after gallery.)