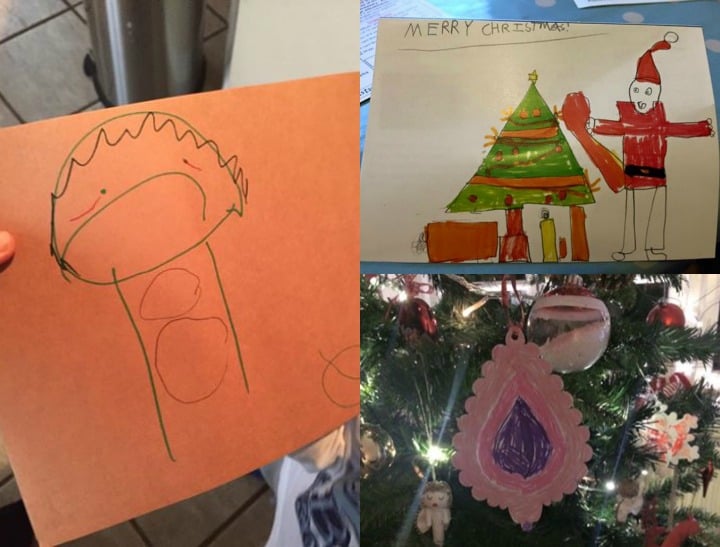 That's lovely, honey.
Ah bless. There's nothing quite like an unintentional Play-Doh phallus to appeal to our immaturity.
You're little one comes over, 'Mummy! MUMMY! Look what I've made!" Oh dear little, Tommy. It appears you have sculpted a lovely pair of bright orange balls.
"It's a butterfly."
"Of course it is", you say, while stifling the giggles desperately trying to bubble over.
UK Mum Elletia Thomas had a very similar experience when her son brought home this rather spectacular Christmas card: