When it comes to our favourite TV families, hardly any of them have experienced the level of drama and trauma as what Offspring's The Proudmans have dealt with.
In just six seasons, Nina, Billie, Jimmy and the rest of the gang have faced numerous pregnancy scares, affairs, job changes, births and even deaths.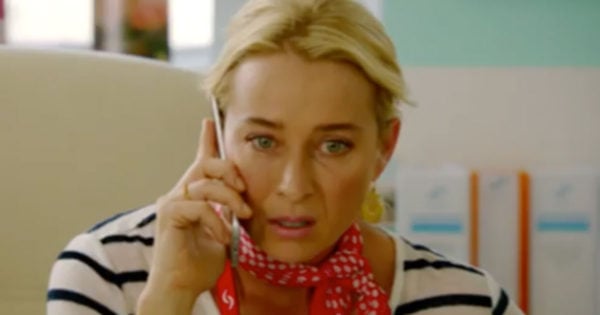 So with the news the show is set to return for a seventh season in just two weeks, The Binge hosts Laura Brodnik and Holly Wainwright wonder: What else could possibly go wrong?
Taking their clues from the first trailer for the new season, these are some things they decided will definitely, maybe go down when the show returns to our screens on June 28.
LISTEN: Holly and Laura predict what could possibly be in store for Offspring season seven.
1. Geraldine is 'done' with playing babysitter for the kids.
The new trailer opens with Geraldine telling Nina she's pulling a 'Geraldine Day' and wants to gather the entire family - no matter how loosely connected to The Proudmans they may be - for a special announcement.