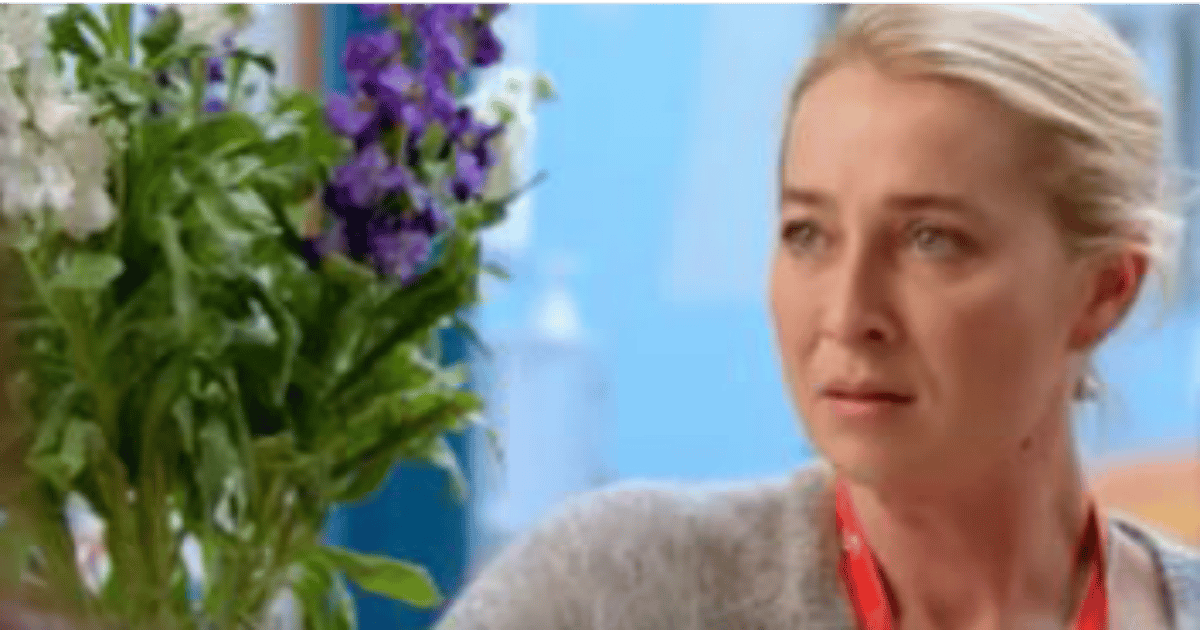 Offspring The Return: Round Two is upon us and once again we are hit straight out of the gate with a Nina and Leo upheaval of epic emotional proportions.
Strap in, Offspring fans. This is going to be a bumpy one.
Within minutes of the episode starting, Nina learns that Leo is leaving St Francis. But she doesn't hear about the huge life shuffle from him.
Apparently, everyone in the entire hospital knew of his impending departure, except for Nina. His supposedly trusted confidant, friend and former lover.
To me, this says more about the shoddy internal communication system of St Francis then it does about the actual characters in play here. Like maybe it's the kind of hospital where you go in to get your stitches removed and come out sans liver and spleen. Not exactly inspiring a lot of confidence in their medical prowess.
Zara catches up with Nina in the hallway of the hospital, desperately seeking out some Ninaesque advice. The lady is deep into her medical studies at the moment, and probably needs help with her upcoming exams. Nina is about to be a fountain of superior knowledge and expertise.
Go ahead, Nina. This is your time to shine.
Except, it's not. Zara has no interest in medical advice.
Instead, she wants to know how Nina has figured out how to stop fellow medico Angus from flirting with her. Zara puts on her serious face as she points out that he happily flirts with everyone in the hospital, EXCEPT Nina.
Zara hit's that whole 'everyone, but not you' line one too many times and it's just enough to make Nina's eye twitch. But,  in typical Zara fashion, she knows not what she does.
So, because she's desperate to prove that she's the only one not being inappropriately sexually harassed in the workplace, Nina asks Cherie and Kim if they are also getting sexy vibes from Angus.
Kim confirms that it's true, she's even seen him "sex a Kit-Kat out of the vending machine". Which, to be honest, sounds like an awesome life skill to have and just made it to the top of my "Things to achieve to 2016" list.
The team quickly gathers around Nina, asking her how she manages to "hide her sex" so well.They are quite eager to learn all about her non-sexy skills.
In the words of Kim, Nina "hides her sex like a poisonous spur" which to be honest sounds like a pretty rollicking country song, but not something you should be talking about in a hospital hallway lined with doors concealing sick or birthing people.
Angus shows up in the middle of this meeting of the minds and confirms that not only does he not flirt with Nina, he does not even know her name.
Ouch.
Jimmy and Nina are talking about Darcy's death, and how Billie still cannot really connect to a feeling of grief now that he's gone.
There's been a lot of talk following last week's episode around the idea that the Proudmans didn't react the "right way" after Darcy's sudden death.
Obviously, Billie feels like she's not grieving in the right way, since she's not on the floor in a heaving ball of grief, but you know what? I'm starting to feel like that's ok. We all grieve differently and there's a lot going on in Billie's head. I'm sure there's room for grief too, maybe it's just not bubbling to the surface yet.